Heat exhaustion can be deadly if not noticed and treated immediately.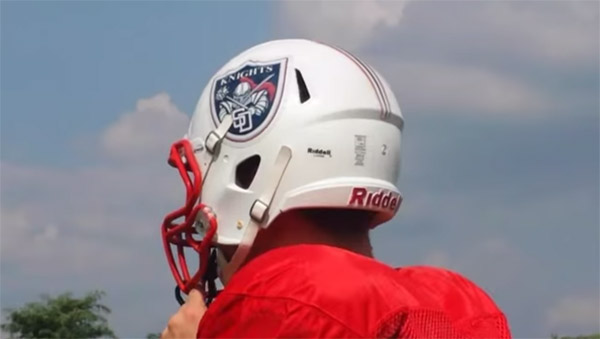 (Indianapolis, Ind.) - A new Indiana law requires coaches to be trained to recognize and treat heat exhaustion.
The law went into effect on July 1, 2018. House Enrolled Act 1024 requires school coaches for grades 5 through 12 to complete a certified course on heat preparedness by the IHSAA every two years.
State Rep. Ron Bacon (R-Chandler) authored the legislation.
"In my 24 years of coaching softball, I have seen how important it is to recognize heat exhaustion in our student athletes," Bacon said. "I have implemented legislation over the past five years to help coaches recognize concussions and sudden cardiac arrest. It's my hope this legislation would continue to give our coaches the resources they need as the weather begins to warm up."
Heat stroke is one of the leading causes of death in high school sports nationwide. It claimed the lives of 31 high school football players between 1995 and 2009. Exertional heat stroke is proven to be 100 percent survivable when it is immediately recognized and treated.
Indiana high school coaches and players are on moratorium this week, July 2-8. The Moratorium is a seven-day period where there is to be no contact between athletes and their coaches, no athletic activities, conditioning, or practices.
The IHSAA will allow football, soccer, volleyball and boys tennis teams to hold their first official practices on July 30 this year. Girls golf will be allowed to start practicing on July 27.