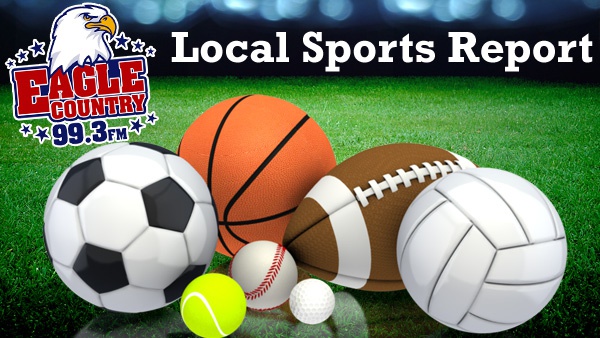 Lawrenceburg's Avery Seig scored three times in a Lady Tigers soccer win Tuesday.
Please report missing scores and statistics to 888-537-9724 or email sports -at- eaglecountryonline.com.
BOYS SOCCER
Batesville 8, South Dearborn 0
Union County 7, Franklin County 3
Milan 3, Rising Sun 2 – Scoring for Milan were Brody Lack, Tyler Walkie and Matthew Riehle. Rising Sun goals were made by Zac Brokaw and Landon Cole.
South Ripley 5, Switzerland County 3 – South Ripley's Zach Gentile had a hat trick with three goals.
BOYS TENNIS
East Central 3, Batesville 2
Rushville 3, Franklin County 2
CROSS COUNTRY
Rising Sun boys and Lawrenceburg girls won a tri-meet in Lawrenceburg on Tuesday. Rising Sun boys were first with race winner Dalton Vinup crossing the finish line at 20:45. Lawrenceburg was second with Grant Hensley second at 21:27. Milan's best runner was Noah Haessig in 5th at 23:25. For the girls, only Lawrenceburg had enough racers to qualify for a team score. LHS' Lillie Oelker won the race in 25:14, followed by teammate Aneesa Schwarz at 28:27.
Franklin County girls and Oldenburg Academy boys were winners in a tri-meet with Seton Catholic in Brookville on Tuesday. FC junior Lauren Kelly won the female race at 22:29. In the boys race, Oldenburg claimed to top three spots, followed by Franklin County runners in fourth through eighth place.
GIRLS SOCCER
South Dearborn 2, Batesville 1 – Liz Heidlage scored off an assist from Ellie Cassidy for Batesville.
Lawrenceburg 5, Oldenburg Academy 0 – LHS' Avery Seig found the goal three times. Molly Dunn had a goal. Ryleigh Offutt had a goal and an assist. Holly Knippenberg made 2 assists. Tigers goalkeeper Olivia Bosch preserved the shutout with 2 saves.
Union County 2, Franklin County 2
VOLLEYBALL
Lawrenceburg 3, Batesville 2 – 25-21, 15-25, 25-18, 21-25, 15-13 – Lawrenceburg survived the back-and-forth match thanks in part to 12 kills, 7 aces, 4 blocks, and 6 digs from Juliana Kemper. Emma Sandford recorded 22 digs and an ace. Cora Taylor added 15 kills and 13 digs.
East Central 3, Franklin County 0
Milan 3, Switzerland County 0
Trinity Lutheran 3, South Ripley 0 – 25-17, 25-8, 25-17