Lawrenceburg, East Central and Milan were winners in football, and Batesville's boys tennis team captured a sectional championship.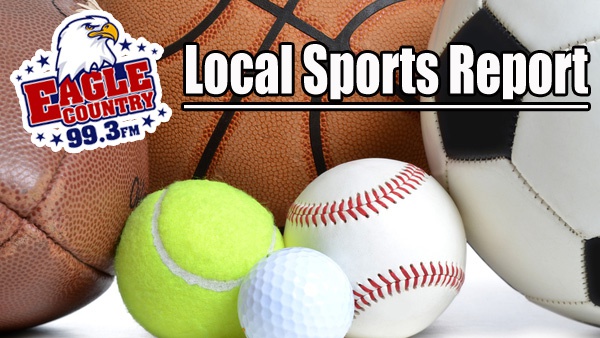 Report missing high school sports scores and stats to news@eaglecountryonline.com
FRIDAY, OCTOBER 2
FOOTBALL
Lawrenceburg 64, Rushville 15 (Eagle Country 99.3 Feature Game) - The Tigers cruised to their 25th EIAC Championship and second-straight EIAC 3A Division Championship behind 544 yards of total offense. Adam Burd was our Star of the Game, presented by Gary Trabel at Hirlinger Chevrolet in West Harrison. Burd ran for 153 yards and three touchdowns to power the Tigers offense. Garrett Yoon went 9-13 for 210 yards and three touchdowns, including a 52-yard TD pass to Aiden Gilmour on the Tigers' first play from scrimmage. Gilmour had a huge game for the Tigers with 113 receiving yards, a 60-yard kickoff return touchdown and an interception.
East Central 42, Connersville 7 - East Central wins the EIAC 4A Division with a perfect 3-0 record.
Franklin County 24, South Dearborn 18 - The Wildcats scored 24 unanswered points in the 2nd half for the comeback win. Hunter Hatfield scored three times for SD in the first half (2 Rush, 1 Receiving). Franklin County would score three touchdowns in the 2nd half, converted a pair of 2 point conversions and forced a safety.
Milan 48, Oldenburg Academy 6 - The Indians are one game closer to clinching the Mid-Indiana Football Conference Championship. Quarterback Peyton Wert led the way with six touchdown passes. Milan totaled 402 yards of offense against the Twisters.
Greensburg 42, Batesville 28
South Decatur 56, Switzerland County 0
SATURDAY, OCTOBER 3
GIRLS GOLF
IHSAA State Finals
Batesville Emma Weiler finished 11th at Prairie View Golf Course in Carmel. Weiler carded a 77 on Friday and an 80 on Saturday.
BOYS TENNIS
Sectional 16 Championship
Batesville 4, Oldenburg Academy 1
Sectional champs:
Batesville defeats Oldenburg Academy 4-1. pic.twitter.com/Jyy6ksvG6U

— Batesville High School (@BulldogsBville) October 3, 2020
Sectional 13 Championship
Connersville 3, Franklin County 2
GIRLS SOCCER
Lawrenceburg 3, New Albany 0