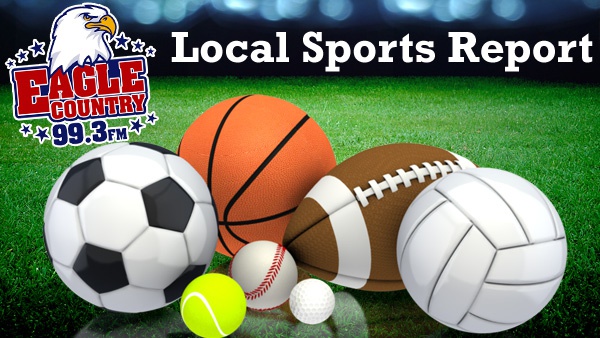 East Central's football season was dashed in a thrilling IHSAA regional game Saturday.
FRIDAY, NOVEMBER 9
GIRLS BASKETBALL
South Dearborn 40, Northeast Dubois 25
Northeastern 38, Franklin County 36
Union County 50, Batesville 31
South Decatur 48, Rising Sun 42
Madison 50, Switzerland County 37 - Aleiah Thomas had 10 points for the Lady Pacers.
SATURDAY, NOVEMBER 10
FOOTBALL
IHSAA 4A Regional
Evansville Central 28, East Central 24 – Eagle Country 99.3 Feature Game – East Central's season was brought to an abrupt end. After Alex Maxwell scored a go-ahead touchdown on a one-yard run with 8:20 left in the 4th quarter, Maxwell came in on defense at safety and intercepted a pass in the end zone. Later, Evansville Central drove 55 yards and scored the winning touchdown with just 45 seconds remaining. Maxwell finished his stellar EC QB career with 83 rush yards and a touchdown, along with 35 passing yards. Kyle Krummen had two sacks for EC's defense. East Central's season ends with an 11-2 record, an EIAC 4A Division championship, and a sectional title.
GIRLS BASKETBALL
East Central 47, Richmond 20
Lawrenceburg 65, Rising Sun 37 – Juliana Kemper scored 17 for the Tigers. She also grabbed 8 rebounds, 5 assists, and made 3 steals. Makenna White added 10 points and 2 assists.
Crawford County 52, South Dearborn 44
South Dearborn 38, Tell City 18
Batesville 59, North Decatur 37
Franklin County 43, Centerville 33
South Ripley 63, Jac-Cen-Del 46 – Elexah Roepke starred for South Ripley with 24 points. Mariah Day posted 17 points for JCD.
Switzerland County 54, Henryville 47
Southwestern (Shelbyville) 54, Oldenburg Academy 44