East Central and Lawrenceburg moved on in the IHSAA Football State Tournament, plus the first full weekend for girls basketball.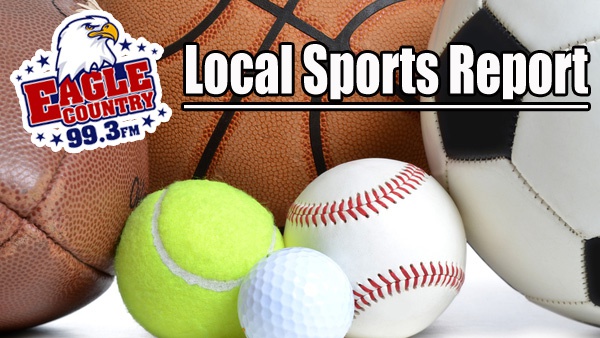 FRIDAY, NOVEMBER 5
FOOTBALL
Class 3A Sectional 31 - Championship
Lawrenceburg 35, Brownstown Central 14 - The Tigers capture their 21st sectional championship, and third in a row.
Teagan Bennett (LB): 17 carries, 166 yards, 3 TD
Garrett Yoon (LB): 4-7, 65 yards; 15 carries, 80 yards, 2 TD
Jayce Bohan (LB): fumble recovery, blocked punt
*Lawrenceburg will travel to Gibson Southern on Saturday, November 13 for the regional championship. Kickoff is scheduled for 6:00 PM ET.
Class 4A Sectional 23 - Championship
East Central 37, Martinsville 7 - The Trojans capture their 20th sectional championship, and first since 2018.
Cole Burton (EC): 10-11, 136 yards, 2 TD
Josh Ringer (EC): 17 carries, 116 yards, TD
Eli Aston (EC): 5 receptions, 73 yards, 2 TD
*The Trojans will travel to Evansville Memorial for the regional championship on Saturday, November 13 at 3:00 PM.
GIRLS BASKETBALL
Oldenburg Academy 46, Providence 32
Franklin County 51, Rising Sun 46
South Ripley 45, Austin 35
Hauser 49, Batesville 46
Union County 54, Milan 16
Jac-Cen-Del 53, Greensburg 50
Desiree Sparks (JCD): 17 points, 11 rebounds
Reagan Hughes (JCD): 11 points
SATURDAY, NOVEMBER 6
GIRLS BASKETBALL
Batesville 45, New Castle 31
Hauser 50, South Ripley 38
South Dearborn Tournament
South Dearborn 42, Clarksville 25
North Decatur 61, New Washington 60
Consolation Game: New Washington 69, Clarksville 31
Championship: North Decatur 49, South Dearborn 23
Jefferson County Tournament
Charlestown 60, Lawrenceburg 55
Jennings County 61, Lafayette Jeff 21
Consolation Game: Lawrenceburg 64, Lafayette Jeff 24
Championship: Jennings County 55, Charlestown 42