East Central and JCD picked up huge conference wins in girls basketball.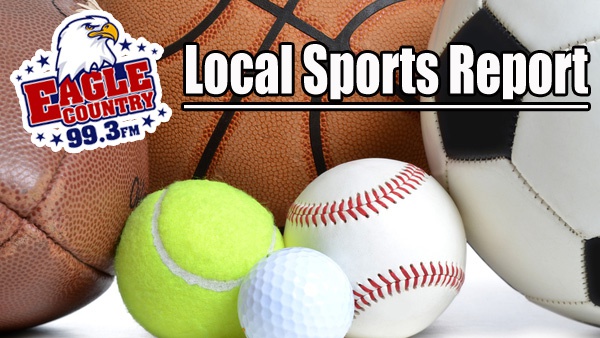 Report missing high school sports scores and stats to news@eaglecountryonline.com.
GIRLS BASKETBALL
East Central 48, Lawrenceburg 22 (Feature Game) - The Trojans jumped out to an 18-4 lead at the end of the first quarter and never looked back. East Central was led in scoring by Josie Trabel with 16 points. Hope Fox added 15 points for the Lady Trojans. Kyla Maxwell was the Eagle Country 99.3 Star of the Game with 4 points, 6 rebounds, 5 assists, 3 steals, and 6 deflections. With the win, the Lady Trojans stand alone at the top of the EIAC at 6-0. East Central can win the EIAC outright with a win over Connersville on Thursday.
Jac-Cen-Del 48, Switzerland County 25 - The Lady Eagles pick up a big ORVC win to move to 3-0 in conference play. Annabelle Williams led the way with 15 points. Jalee Rider added 12 points, and Paige Ledford and Kadee Kuhn had nine for JCD.
South Ripley 63, South Dearborn 28 - Breonna Burton led SD in scoring with nine points.
Batesville 52, Connersville 50
Southwestern (Hanover) 63, Rising Sun 29
BOYS BASKETBALL
Lawrenceburg 49, Edinburgh 45 - The Tigers improved to 7-5 on the season with their fourth consecutive win. Garrett Yoon poured in 21 points and Dahya Patel added 15 to power the Tigers offense.
Milan 70, Hauser 52
SWIMMING & DIVING
Boys: East Central 128, Batesville Bulldogs 53
Girls: East Central 133, Batesville Bulldogs 49
Trojan winners include: Kyra Hall - 200 Free, 100 Free; Nick Weber - 200 Free, 100 Breast; Henry Strotman - 50 Free; Natalie South - 1 meter diving; Miller Small - 1 meter diving; Skyler Cavins - 100 Fly, 500 Free; Ray Krider - 100 Free; Caroline Walters - 500 Free; Kate Strotman - 100 Back; Emily Hafertepen 100 Breast
Bulldog winners include: Will Johnson — 200 IM (2:20.29); Ciaran Tyrer — 100 Back (1:08.36); Maria Lopez — 200 IM (2:39.74); 100 Fly (1:11.50); Sonja Gaulin — 50 Free (27.80)