South Dearborn, South Ripley and Switzerland County picked up wins in girls basketball.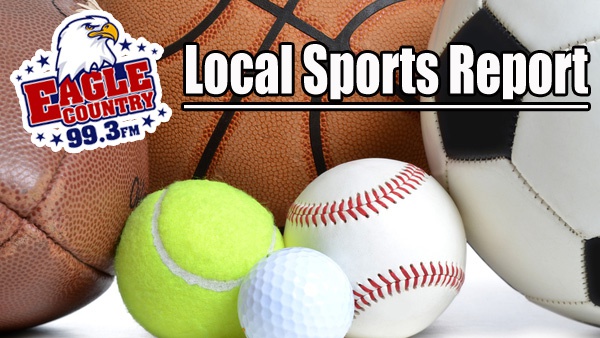 Report local high school sports scores to news@eaglecountryonline.com
BOYS BASKETBALL
Greensburg 70, Batesville 56
GIRLS BASKETBALL
Columbus North 61, East Central 51
South Dearborn 40, Oldenburg Academy 29 - The Lady Knights celebrated Senior Night by picking up their second win of the season behind a game-high 14 points from Emily Elliot. Zoe Ross added eight points, and Bernadette Wismann had six for SD. The Lady Knights scored 30 points in the paint and had a season low 22 turnovers.
South Ripley 43, Rising Sun 24 - Rachel Meyer and L.J. McQueen had 10 points each for the Lady Raiders. Alexa Heidt added nine points in the win.
Switzerland County 40, Southwestern (Hanover) 38 - The Lady Pacers improved to 13-3 on the season. They have won their last three games.
SWIMMING & DIVING
Boys: Batesville 90, Milan 82, Lawrenceburg 63
Girls: Milan 101, Lawrenceburg 97, Batesville 96
Bulldog winners include:
Will Johnson — 200 Free (1:59.73); Ciaran Tyrer — 100 Butterfly (1:01.94); Ben Moster — 100 Free (54.40), 100 Breast; Sean Callahan — 500 Free (5:21.22); 200 Free Relay (1:43.68) — Adam Hollowell, Ethan Brewer, Moster, Joseph Shroder; 400 Free Relay (3:43.55) — Callahan, Moster, Tyrer, Johnson; Sonja Gaulin — 100 Free (1:05.09); 200 Free Relay (1:59.12) — Gaulin, Isabelle Wonnell, Maria Lopez, Paige Oldham; Paige Oldham — 100 Breast (1:26.36)