Lawrenceburg's boys basketball team opened their season with a win. On the girl's side, Switzerland County extended their win streak to five and South Dearborn gets their first win of the season.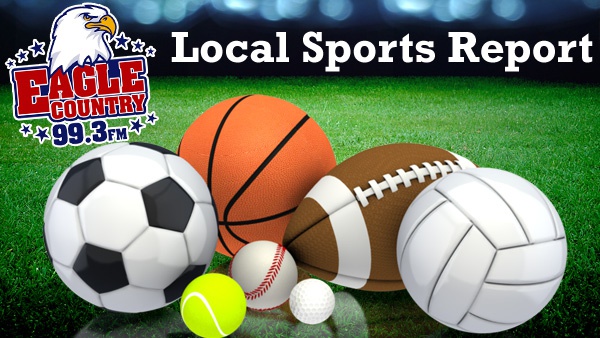 Please report missing scores and statistics to 888-537-9724 or email sports -at- eaglecountryonline.com.
BOYS BASKETBALL
Lawrenceburg 60, Franklin County 47 - Ten Tigers scored as they got their season started with a conference win. Gavin Yoon led the way with 18 points and four assists. Garrett Yoon chipped in with 12 points. Chad Cox was Franklin County's leading scorer with 18 points.
Jac-Cen-Del 64, Shawe Memorial 44
GIRLS BASKETBALL
South Dearborn 61, Rising Sun 51 - Columbus State University commit Kyrstin Bond led all scorers with 26 points. Kate Townsend added 10 points for the Lady Knights. Kiersen Dixon and Zoe Ross chipped in with 8 points each.
Switzerland County 50, Milan 34 - Switzerland County runs their winning streak to five in a row. Lauren Roell had 15 points and Cionna Bailey added 14 for Milan.
South Ripley 47, North Decatur 45 - 2 OT
Edinburgh 55, Oldenburg Academy 35
SWIMMING
Exciting night for the AquaTrojans against the Greensburg Pirates on Tuesday in St. Leon. EC won a very close meet on the girls side with the boys also taking home the victory. The scores were: EC Girls 92, Greensburg 91. EC Boys 138, Greensburg 28.
Individual winners include:
Kyra Hall 200 Free, 100 Back
Tyler Ketcham 200 Free
Jackson Ketcham 200 IM, 100 Back
Caroline Walters 50 Freestyle
Matthew Badinghaus 50 Free, 100 Free
Aly Bailey 1 meter diving
John Crawley 1 meter diving
Mackenzie Schantz 100 Fly, 500 Free
Nick Weber 100 Fly, 500 Free
Emily Hafertepen 100 Breast
Ray Krider 100 Breast
EC Boys won all 3 relays.
Next up for the AquaTrojans is a trip to Lawrenceburg to visit the Tigers of Lawrenceburg and the Twisters of Oldenburg Academy.
The Batesville high school men's and women's swimming travelled to Connersville High School on Tuesday evening. The Lady Bulldogs (2-2) came away with a victory over Eastern Hancock while falling to the host school, Connersville. The boys team (2-0) opened their season with victories over the Spartans and Royals. The scores were:
Boys Scores
Batesville 50, Connersville 47; Batesville 54, Eastern Hancock 40.
Girls Scores
Connersville 57, Batesville Bulldogs 40; Batesville Bulldogs 52, Eastern Hancock 34
BULLDOG WINNERS
Men (Overall Event Winners)
Ethan Brewer (11) — 100 Butterfly (58.79)
William Johnson (9) — 100 Backstroke (1:05.78)
Ciaran Tyrer (9) — 100 Breaststroke (1:14.71)
Women (Overall Event Winners)
Maria Lopez (10) — 200 IM (2:41.35)
Gwen Martin (12) — 100 Free (1:05.97)