A handful of games were played in high school baseball and softball despite a rainy weekend.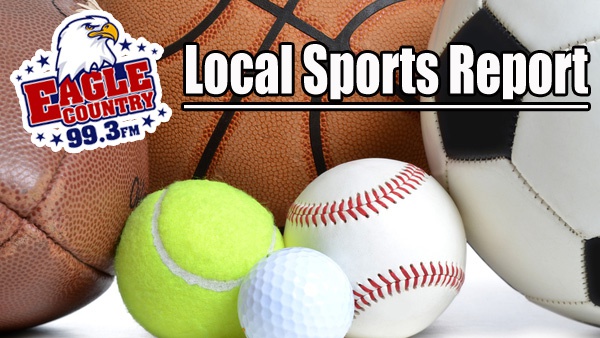 Report missing high school sports scores and stats to news@eaglecountryonline.com
FRIDAY, APRIL 9
BASEBALL
Rising Sun 9, Oldenburg Academy 4 - The Shiners knock off highly-ranked Oldenburg behind four RBIs from Brady Works. Ashton McCarty chipped in with three hits and three RBIs, while Peyton Merica and Jonathan Jimenez each plated a run. Merica picked up the win on the mound working seven innings, giving up 10 hits and four earned runs, while striking out seven.
Jac-Cen-Del 12, Switzerland County 2 - Corey Hughes had two doubles and four RBIs to power the Eagles. Nate Scoggins struck out 11 over 5.2 innings.
SOFTBALL
Switzerland County 8, Jac-Cen-Del 0 - Lily Sparks powered the Lady Pacers with a three-run homer. She also starred in the pitching circle, striking out 12. Maddie Duvall and Nora Hankins plated a run each for the Pacers.
Shelbyville 7, East Central 4 - The Golden Bears win the battle of 3-0 teams thanks in part to four RBIs from Katie Mathies. For EC, Jessie Kincer had two RBIs on one hit. Natalie Schnell and Lindsay Henson also drove in runs for the Trojans, who fall to 3-1 on the season.
SATURDAY, APRIL 10
BASEBALL
East Central 11, Franklin County 10
Austin 12, Switzerland County 0
Batesville 7, New Palestine 5 - The Bulldogs scored five runs in the top of the 7th to earn the comeback victory.
SOFTBALL
Lawrenceburg 3, Rushville 3 - Play suspended in the 3rd. Will resume at a later date.