South Ripley's baseball and softball teams were among the impressive performers on Tuesday night.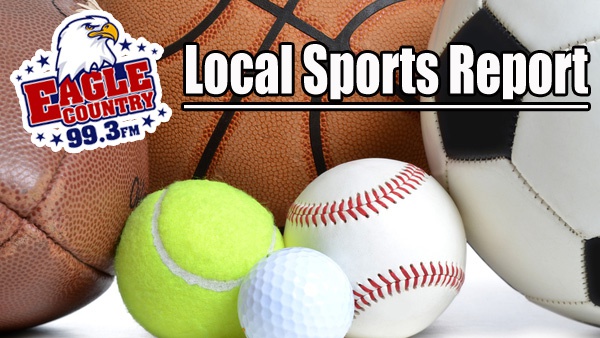 Report missing high school sports scores to news@eaglecountryonline.com
BASEBALL
East Central 11, Rushville 0 - Ryan Bond, Reid Cleary, Sam Bond, and Tyler Dickerson combined for 5 hits and 8 RBIs for the Trojans. Sam Huston pitched a five-inning complete game, striking out seven.
Connersville 14, Lawrenceburg 3 - Nolan Vertz, Dakota Roth, and Sean Meyer had one RBI each for the Tigers.
Franklin County 4, South Dearborn 1 -
Batesville 16, Greensburg 3 - Riley Zink went 2-4 with a HR and 2 RBIs. Max Baumer added 2 hits, 3 RBIs, and 2 runs for the Bulldogs. William Meer, Calvin Sherwood, Zach Wade, Sam Voegele, and Jack Gunkmeyer knocked in two runs each.
South Ripley 15, Shawe Memorial 0 - Zach Gentile collected three hits and drove in four to power the Raiders. Nine other Raiders had one RBI. Gentile and Dalton Smith combined on the mound for the five inning shutout.
SOFTBALL
Switzerland County 12, Southwestern (Hanover) 0 - The Lady Pacers improved to 9-0 thanks in part to a big night from Maddie Duvall. She went 3-3 with a HR and 4 RBIs. Lily Sparks continued her stellar season in the pitching circle with 10 strikeouts over five innings.
South Ripley 37, Shawe Memorial 0 - Brionna Linkel and Cassie Franklin powered the Lady Raiders offense with 7 RBIs each. Mady Tompkins added 4 hits and 6 RBIs. Ellie Waldron and Hailey Brown get in on the fun with 4 RBIs each. Tompkins and Waldron combined for eight strikeouts in the pitching circle.
Connersville 12, Franklin County 5
Greensburg 2, South Dearborn 1
BOYS GOLF
Greensburg 159, South Dearborn 161 - Austin Thies had the low score for the Knights, shooting 36.