The Bandits are undefeated in their last two tournaments.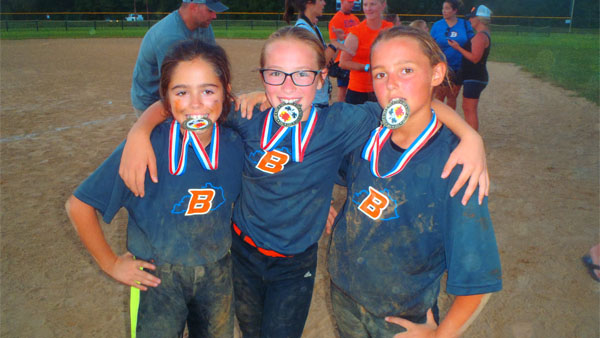 (Aurora, Ind.) - Two southeastern Indiana youth softball standouts have taken their talents to northern Kentucky for the fall season.
Carli Walter and Ava Cutter, both 5th graders at Aurora Elementary School, have joined the NKY Bandits in the 10U Fast Pitch league.
Walter is pitching and playing first base, while Cutter is catching and playing shortstop.
So far this fall, the Bandits took first place at a tournament in Harrison on September 15, The Bandits most recently won the Kenton Lakes Tournament last weekend, where Walter and Cutter were joined by classmate Brooklyn Craig.