Softball season never stops in southeast Indiana.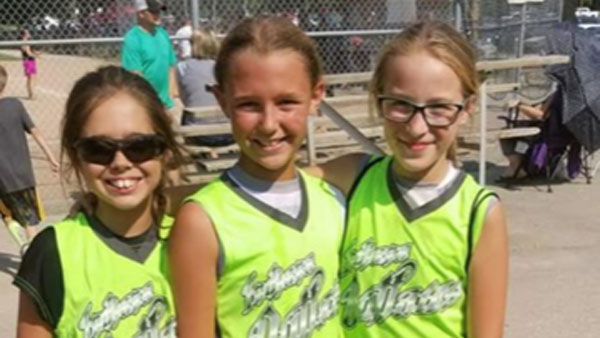 Photo provided.
(Aurora, Ind.) - Three Southeastern Indiana fast pitch softball players participated in the 10U All-State Games at Ceraland Park in Columbus, Indiana on Saturday, August 4.
Ava Cutter, Montana Younker and Carli Walter were selected to play in the tournament after their successful season with the Southeastern Indiana Outlaws.
All three girls contributed to their teams with several hits over two games. Walter also made her presence felt in the pitching circle, tossing a few innings in each of her games.
The girls were presented with rings for their efforts.
Carli and Ava, also known as the "Splash Sisters" just entered the 5th grade at Aurora Elementary School and Montana is entering the 5th grade at Harrison.