Family and friends will have to travel a bit to see Watkins play at the next level.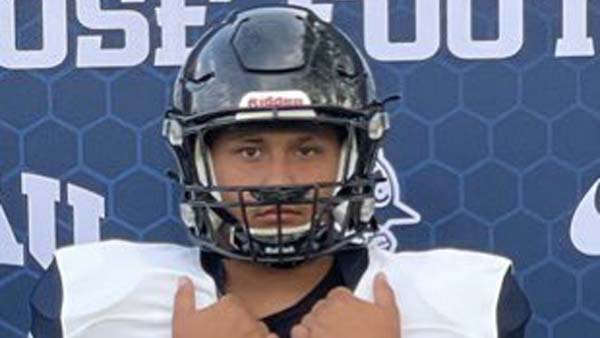 Braydon Watkins during a visit to St. Ambrose. Braydon Watkins (@bwatkins53) / Twitter.
(Lawrenceburg, Ind.) - A Lawrenceburg Tigers football standout is heading west to play college ball.
Offensive lineman Braydon Watkins announced Wednesday that he will continue his academic and athletic career at St. Ambrose University in Davenport, Iowa.
Watkins started at right guard for the Tigers in 2021, helping Lawrenceburg to their third-consecutive sectional championship.
He will join a Fighting Bees team that went 4-7 in 2021.
COMMITTED 💪🏽 Ready to get to work! @_STDUB @ncsa @Gadbury_SAU @lhstigercoach @LburgTigers @IndianaPreps @PrepRedzoneIN @FightingBeesFB @stambrose pic.twitter.com/UObdxVkQJY

— Braydon Watkins (@bwatkins53) January 26, 2022