Jac-Cen-Del can capture an outright ORVC title with a win over South Ripley on Friday.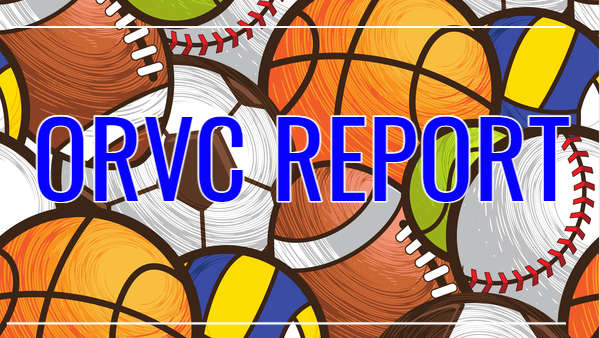 Shutterstock photo.
(Osgood, Ind.) – Two 1,000-point scorers have earned weekly honors from the Ohio River Valley Conference.
The ORVC report for February 14-19 was released on Tuesday.
Jac-Cen-Del's Caleb Simon and Southwestern's Zach Cole were named the ORVC Boys Basketball Players of the Week.
Both surpassed the 1,000-career point mark last week.
Simon averaged 20 points, 10 rebounds, 3 assists and 3 steals over a three-game stretch. The Eagles star leads the conference in rebounding at 9.7 per game and is third in scoring (18.6 PPG).
Cole matched Simon's scoring production last week, averaging 20 points over three games. He connected on 70 percent of his field goal attempts in that stretch.
Jac-Cen-Del (5-0 in ORVC) and Southwestern (5-1) are the top two teams in the conference standings followed by South Ripley (4-1). Jac-Cen-Del can win the conference outright with a win over South Ripley on Friday. A South Ripley win would create a three-way tie for the conference championship.
Other top performers for the week of February 14-19 are listed below.
Wyatt Day (JCD) 60 pts, 17 reb, 13 ast, 5 stl in 3 games
Zach Gentile (SR) 40 pts, 16 ast, 7 reb, 2 stl in 3 games
Cole Riley (SC) 16 pts vs. Jac-Cen-Del
Blaine Ward (SR) 31 pts, 7 reb, 6 ast, 5 stl in 3 games
Parker Davis (SW) 43 pts, 19 reb, 6 ast in 3 games
Blake Volz (SR) 29 pts, 13 reb, 11 ast, 5 stl in 3 games
Jamison Lewis (SW) 27 pts, 10 reb, 7 ast in 3 games Cam Craig (SC) 27 pts, 15 reb in 2 games
Bryce Wrightsman (SC) 17 pts, 10 reb, 6 ast in 2 games