Boys and girls swimmers from Milan were among the top performers last week, capturing the ORVC Championship.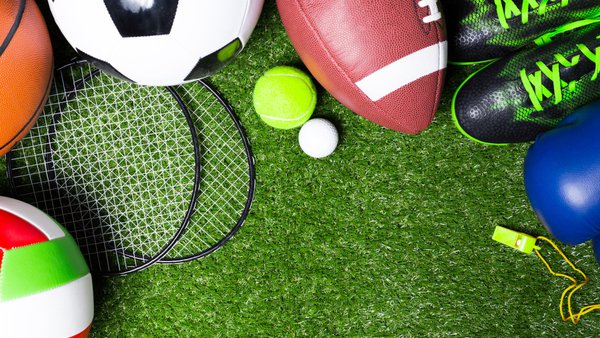 Shutterstock photo.
(Osgood, Ind.) - Two Jac-Cen-Del High School basketball stars have been recognized by the Ohio River Valley Conference.
The ORVC report for January 11-16 was released on Wednesday.
Paige Ledford was named the ORVC Girls Basketball Player of the Week. The Lady Eagles star averaged 17.6 points, 14.3 rebounds, 2.0 steals, and 1.0 assist and shot 19-24 from the free throw line over a three-game stretch. Ledford currently leads the ORVC in scoring at 16.1 ppg.
The ORVC Boys Basketball Player of the Week is Wyatt Day. The JCD star was recognized for his play against Waldron, totaling 18 pts, 11 rebs, 4 assists.
Milan's boys and girls swimming and diving teams were crowned the ORVC champs on January 16. Individual and relay championship include Abe Hudepohl, Eli Herd, Parley Hartwell, Evan Bible, Adam Volz, Ryan Schwipps, Parker Sutherlin, Dylan Thomas, Emilee Knueven, Ariel Haessig, Sophie Thomas, Chloe Hunter, and Mackinze Deffinger.
Other top performers for the week of January 11-16 are listed below.
GIRLS BASKETBALL
Jessie Duvall (SC) 50 pts, 8 rebs, 7 ast in 2 games
Rachel Meyer (SR) 28 pts, 36 rebs, 20 ast, 8 stl, 2 blk in 3 gms
Maddie Duvall (SC) 23 pts, 10 rebs vs. New Washington
LJ McQueen (SR) 21 pts, 9 rebs, 6 stl, 5 ast in 2 games
Nora Hankins (SC) 4 pts, 11 rebs vs. Southwestern
Gracie Gunter (SR) 32 pts, 14 stl, 10 rebs, 4 ast in 3 games
Annabelle Williams (JCD) 30 pts, 11 rebs, 10 ast, 8 stl in 3 games
Baylee Morris (RS) 42 pts, 12 rebs, 2 stl in 3 games
Kadee Kuhn (JCD) 30 pts, 6 3's, 6 ast, 5 stl, 4 rebs in 3 games
Kieran Groover (RS) 20 pts, 10 rebs in 2 games
Ellie Foley (SW) 27 pts, 11 rebs, 6 stl in 2 games
Jenna Peelman (RS) 11 pts, 3 rebs, 2 ast, 2 stl vs. Morristown
BOYS BASKETBALL
Austin Kramer (SW) 15 pts, 4 rebs, 3 ast vs. New Albany
Foster Mefford (SW) 13 pts, 4 ast, 3 rebs, 2 ast vs. New Albany
Zach Cole (SW) 10 pts, 6 rebs, 2 ast vs. New Albany
Zach Gentile (SR) 17 pts, 5 ast, 4 3's, 4 stl, 3 rebs vs. Oldenburg
Cody Samples (SR) 21 pts, 7 ast vs. Oldenburg
Nick Schwarte (SR) 17 pts, 3 ast vs. Oldenburg
SWIMMING & DIVING
ORVC Swimming Championships - Saturday, January 16th, 2021 / Hosted by: Southwestern High School
Boys Scores: Milan 116, South Ripley 34, Southwestern 31, Switzerland County 28, Rising Sun 1
Girls Scores: Milan 81, Rising Sun 60, South Ripley 57, Southwestern 50, Switzerland County 38
Boys Swimming / Girls Swimming Individual and Relay Winners
Caleb Geary (SW) :24.21 50 YD Free Olivia Kavanaugh (SR) :28.85
Nathan Furnish (SC) :54.38 100 YD Free Ariel Haessig (M) :59.25
Adrian Armstrong (SC) 1:58.39 200 YD Free Julia Worcester (SW) 2:11.25
Caleb Geary (SW) 5:44.64 500 YD Free Emilee Knueven (M) 5:52.26
Adrian Armstrong (SC) :58.68 100 YD Fly Belle Crawford (SW) 1:06.39
Dylan Thomas (M) 1:07.36 100 YD Breast Maddy Meyer (RS) 1:26.03
Adam Volz (M) :59.04 100 YD Back Sophie Thomas (M) 1:06.61
Dylan Thomas (M) 2:14.44 200 YD IM Ariel Haessig (M) 2:28.88
Milan 1:57.78 200 YD Free Relay South Ripley 1:59.23
Milan 1:55.00 200 YD Medley Relay Milan 2:08.63
Milan 3:58.22 400 YD Free Relay Milan 4:16.59