The Lady Eagles star is closing in on the 1,000-career-point mark.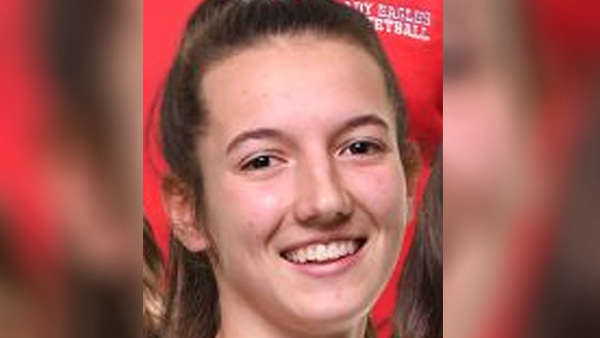 Annabelle Williams. Photo by JCD Athletics.
(Osgood, Ind.) – A Jac-Cen-Del Lady Eagles basketball star will be staying close to home to continue her playing career at the collegiate level.
Senior point guard Annabelle Williams announced Wednesday that she will be continuing her academic and athletic career at Mount Saint Joseph University in Cincinnati.
Williams has had a fantastic high school career, playing a key role for Coach Scott Smith's Lady Eagles since her freshman season.
This season, Williams is averaging 10.8 points, 4.9 rebounds, 5.2 assists, and 2.8 steals per game.
She is just 114 points away from eclipsing the 1,000-career-point mark.
Jac-Cen-Del's next game comes on Tuesday, December 28 when they take on Heritage Christian in the first round of the Triton Central Tournament.
I am excited to share I have decided to continue my education and basketball career at Mount Saint Joseph University. Special thanks to all my coaches and supporters who have helped me get here! @msjwbb @MSJ_Athletics @JCDSports @JcdBball pic.twitter.com/1pCVbXJAbn

— Annabelle Williams (@22awilliams1) December 22, 2021