The IHSAA will adopt NFHS rules considerations for the 2020-21 season.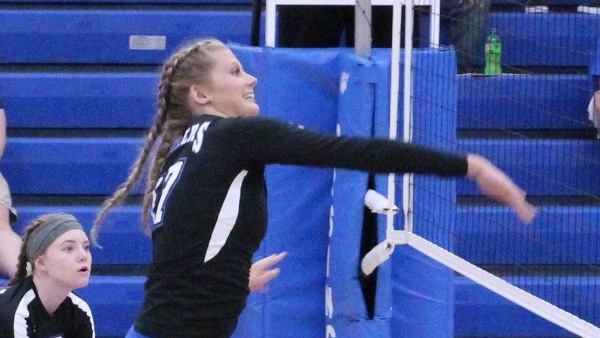 File photo.
(Indianapolis, Ind.) - Rules for Indiana high school volleyball matches have been determined.
The Indiana High School Athletic Association has decided to adopt all rules considerations from the National Federation of State High School Associations (NFHS) for the upcoming season.
Considerations drafted by the NFHS are meant to decrease potential exposure to respiratory droplets by encouraging social distancing, limiting participation in administrative tasks to essential personnel and allowing for appropriate protective equipment.
This season, teams will not switch benches between sets. In the event officials determine a clear and distinct disadvantage, teams may switch sides while observing all social distancing protocols. Additionally, bench personnel should be limited to allow for proper social distancing.
Other highlights include limiting participation in pre and post match ceremonies, maintaining social distancing during substitution procedures, and limiting officials table to essential personnel only.
Cloth face coverings, gloves, long sleeves, long pants and under garments are permissible for players. Under garments must be of a single, solid color similar to the predominant color of the uniform top or bottom. Officials will also be permitted to wear face coverings and gloves, in addition to using electronic whistles.
The full list of NFHS Volleyball Considerations can be seen at https://ihsvca.com/nfhs-volleyball-considerations/.