Lawrenceburg is among 64 sectional host sites.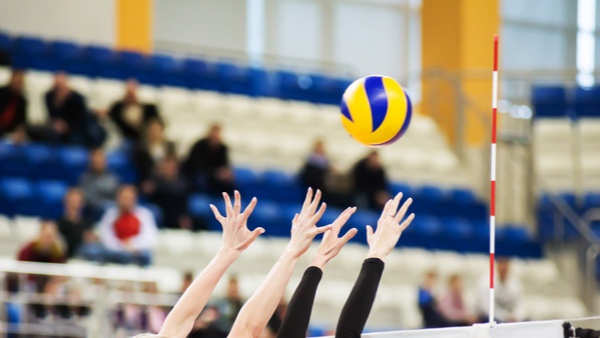 Shutterstock photo.
INDIANAPOLIS - The IHSAA announced matchups for the 51st annual IHSAA Volleyball State Tournament on Sunday evening.
Sectional play begins Tuesday, October 11 and continues through Saturday, October 15 at 64 sites across four enrollment classifications.
A four-team regional will take place on Saturday, October 22, followed by a single semi-state round on Saturday, October 29.
The four state championship matches will be played at Ball State University's Worthen Arena on Saturday, November 5.
Sectional pairings featuring local schools are listed below.
Class 4A Sectional 14 at Columbus East
M1: Franklin Community vs. East Central
M2: Whiteland Community vs. Columbus East
M3: Columbus North vs. M1 Winner
M4: Shelbyville vs. M2 Winner
Championship: M3 Winner vs. M4 Winner
Class 3A Sectional 29 at Lawrenceburg
M1: South Dearborn vs. Batesville
M2: Connersville vs. Franklin County
M3: Greensburg vs. Lawrenceburg
M4: Rushville vs. M1 Winner
M5: M2 Winner vs. M3 Winner
Championship: M4 Winner vs. M5 Winner
Class 2A Sectional 45 at Hauser
M1: North Decatur vs. Hauser
M2: Milan vs. Southwestern (Hanover)
M3: Switzerland County vs. M1 Winner
M4: South Ripley vs. M2 Winner
Championship: M3 Winner vs. M4 Winner
Class 1A Sectional 60 at Waldron
M1: Oldenburg Academy vs. Morristown
M2: Waldron vs. Jac-Cen-Del
M3: Southwestern (Shelbyville) vs. South Decatur
M4: Edinburgh vs. M1 Winner
M5: M2 Winner vs. M3 Winner
Championship: M3 Winner vs. M4 Winner