Thirty-four athletes were named to the EIAC Boys and Girls Track and Field All-Conference Teams.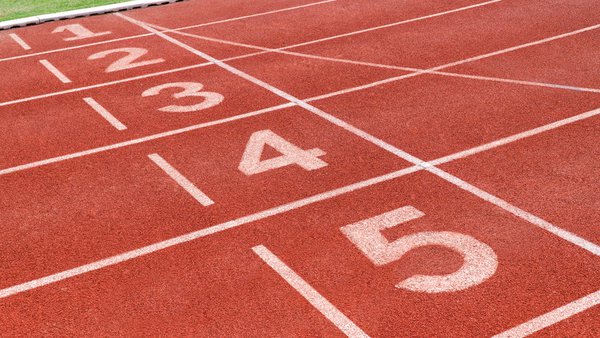 Shutterstock photo.
(St. Leon, Ind.) - Thirty-four track and field stars from the Eastern Indiana Athletic Conference have been recognized for their efforts this spring.
The 2022 EIAC Boys and Girls Track and Field teams are headlined by conference champions Batesville and East Central.
The Lady Trojans had more all-conference selections than any other team with nine, including EIAC MVP Hope Fox.
Fox won three events, two individually and one as a member of East Central's 4x100 relay team, at the conference meet back on May 10. The Lady Trojans' senior set a new EIAC record in the 100 Meter Hurdles with a time of 15.41, besting previous record holder and East Central alum Ashley Wilhelm (15.64, 2001).
Fox and fellow all-conference selections, Ellie Hill, Anna Graf, and Rachel Campbell, broke the EIAC record for the 4x100 Relay with a time of 50.26. The previous record was also held by East Central (50.29) since 2018.
The aforementioned Ellie Hill won the high jump and the long jump. She also helped East Central to first place in the 4x400 Relay, alongside Anna Graf, Rachel Campbell and Launa Davis.
Ashtyn Gindling, Addie Brewer and Annabelle McDonald made the all-conference team for placing first in the 4x800 Relay with Rachel Campbell.
East Central's Emma Hartley also made all-conference. She was the champion in the 3200 Meter run.
Lawrenceburg's lone all-conference selection on the girl's side is Lucy Thornton. She placed first in the 100 Meter Dash and second in the 200 Meter Dash.
The 2022 Boys Track and Field All-Conference Team is led by six athletes from Batesville, including EIAC MVP Benjamin Moster.
Moster enjoyed first place individually in the 800- and 1600-meter events. He also earned conference championships in the 4x400 and 4x800 relays with teammates and fellow all-conference selections Daren Smith, Vonley Hund, Eli Pearson, Ean Loichinger, and Issac Trossman.
Lawrenceburg's 4x100 Relay team of Hayden Saylor, Luke Thornton, Brayden Combs, and Dahya Patel made all-conference.
Franklin County had three all-conference selections, including new EIAC record holder Chad Cox, who broke the high jump record with a jump of 6-07.
East Central's Leo Maxwell also entered the record books, breaking his own record in the discus with a throw of 179-05) and Mark Parris' shot put record with a throw of 59-07.50.
The full 2022 Boys and Girls Track and Field All-Conference Teams are listed below.
GIRLS TRACK & FIELD ALL-CONFERENCE TEAM
East Central - Ellie Hill, Hope Fox, Anna Graf, Rachel Campbell, Launa Davis, Ashtyn Gindling, Annabelle McDonald, Addie Brewer, Emma Hartley
Batesville - Lily Pinckley
Greensburg - Elizabeth Mitchell, Emarie Jackson
Lawrenceburg - Lucy Thornton
Connersville - Katelyn Seeley, Brooke Sudhoff
Coach of the Year - Ashley Andres (East Central)
BOYS TRACK & FIELD ALL-CONFERENCE TEAM
Batesville - Vonley Hund, Daren Smith, Ean Loichinger, Benjamin Moster, Eli Pearson, Isaac Trossman
Lawrenceburg - Hayden Saylor, Luke Thornton, Brayden Combs, Dahya Patel
Connersville - Parker Sweet, Brayden Jones
Franklin County - Christian Stortz, Chad Cox, Jacob Schatzle
Rushville - Kyle Stanley
South Dearborn - Evan Meek
East Central - Leo Maxwell
Greensburg - Matthew Stewart
Coach of the Year - Lisa Gausman (Batesville)