Luckily, the group wants to keep the Freedom in Florence.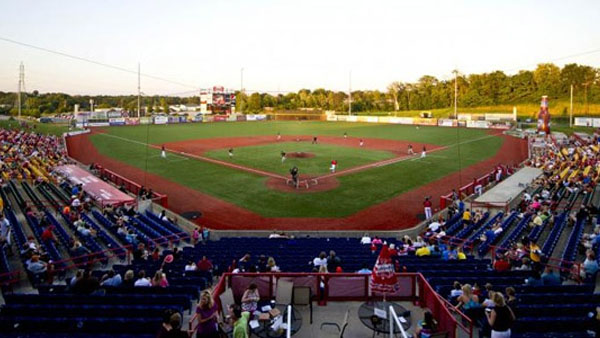 (Florence, Ky.) – The Florence Freedom are staying put after an ownership change.
A four-man group named Freedom Baseball Club, LLC, recently acquired the Frontier League team from Canterbury Baseball, LLC.
David DelBello, formerly of Procter & Gamble, will serve as the club's CEO. Matt Kappers is the new CFO and Danny Heilbrunn and Brian Bortz with serve as vice president of business development and vice president of facilities, respectively.
Speaking of facilities, the Florence Freedom will continue to play their home games at UC Health Stadium, which is owned by the City of Florence.
The Freedom (38-24) currently hold a three-game lead over the Evansville Otters for first place in the West Division.
Your next chance to see a Freedom home game comes Wednesday, July 31 when they host the Gateway Grizzlies.