Milan, Rising Sun, South Dearborn, South Ripley and Switzerland County are Safe Sports Schools.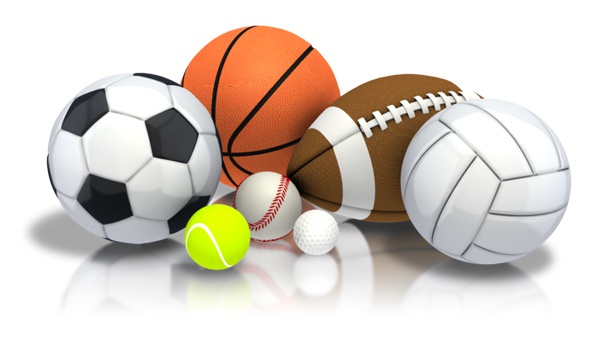 (Lawrenceburg, Ind.) - The National Athletic Trainers' Association (NATA) presented its Safe Sports School 2nd Team Award to five Southeastern Indiana high schools: Milan, Rising Sun, South Dearborn, South Ripley and Switzerland County. Highpoint Health's Athletic Trainers, who work with the sports programs at the schools, were instrumental in helping the programs obtain the awards.
Each school will receive a banner, certificate and congratulatory letter to display. The recognition is good for three years.
To be eligible for the award, a school must submit an application outlining how it is meeting specific criteria during team practices and games. Jennifer Bostic, LAT/ATC, PTA, Highpoint Health Athletic Training Coordinator, organized the high schools' applications for 2018.
For NATA Safe Sports School 2nd Team recognition, high school athletic programs must accomplish a number of goals, including providing safe and well-maintained facilities and equipment; creating an emergency plan; developing injury and illness prevention strategies; providing pre-participation physical examinations; and offering a permanent, appropriately equipped area to treat injured athletes.
Highpoint Health expanded its school outreach program during the 2016-2017 academic year to provide services to the five local school corporations. Athletic Trainers at the schools are employees of Highpoint Health Physical Therapy & Sports Medicine. They are Robbie Kippler, LAT/ATC; Madi Lamppert, LAT/ATC, PTA; Kodi McAllister, LAT/ATC; and Josh Uhlmansiek, LAT/ATC, PTA.
"These schools have not received NATA Awards before," explained Ms. Bostic. "It was the goal of Ed Brush, MSPT/ATC, Highpoint Health Director of Rehabilitation Services, and the Athletic Trainers for the schools to achieve this status. We greatly appreciate the support and effort put forth by the school corporations' administrators and Athletic Directors to make this achievement possible. It was truly a team effort."
"We also want to thank David Argo, M.D., and Robert Rolf, M.D., of Beacon Orthopaedics & Sports Medicine, who serve as the Medical Directors for the Highpoint Health Sports Medicine Outreach Program. The physicians contribute input for our policy and procedures and provide medical oversight," added Mr. Brush.
NATA, based in Carrollton, Texas, presents Safe Sports School Awards annually to high schools across the United States. Only 20 other secondary schools in Indiana have received this recognition.