Connersville's Sara Ruble and Franklin County's Brooke Stang are Co-MVPs.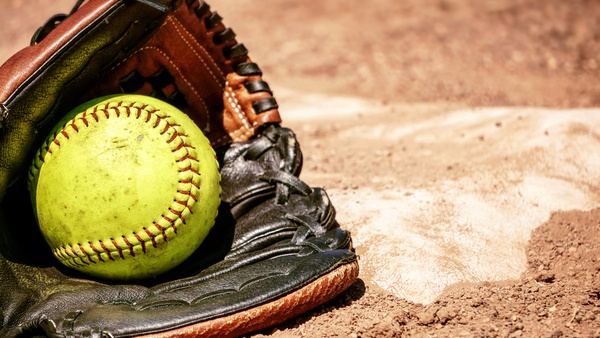 Shutterstock photo.
(Connersville, Ind.) – Twenty-one softball stars have been recognized for their terrific play this spring.
The Eastern Indiana Athletic Conference released the 2022 Softball All-Conference Team on Thursday.
Conference champion Connersville (14-0) had the most all-conference selections with five, including EIAC Co-MVP Sara Ruble.
Ruble was fourth in the conference in batting average at .521 against conference opponents. She also hit 3 home runs, drove in 18 runs, and scored 23 runs in 48 at-bats.
Franklin County's Brooke Stang shared MVP honors with Ruble. Stang led the conference in hitting with a .571 average. She also drove in 15 runs and scored 20 times in conference games.
Second-place East Central (11-4) had four all-conference selections. They are Payge Callahan, Lexi Hatmaker, Karlie Davis and Jordyn Maurer.
South Dearborn placed third in the EIAC behind strong seasons from Kyra Labazzo, Kori Cornett, and Emma Searver. Labazzo finished the season with the lowest ERA in the EIAC at 2.38.
Lawrenceburg's lone all-conference selection is freshman Ava Hall.
The full 2022 EIAC Softball All-Conference Team is listed below.
*Donates past All-Conference Selections
Connersville (14-0) – Sara Ruble*, Baylie Spurlock*, Shelby Wolski, Carmen Ruble, McKenna Lucas
East Central (11-3) – Payge Callahan, Lexi Hatmaker*, Karlie Davis, Jordyn Maurer
South Dearborn (8-6) – Kyra Labazzo, Kori Cornett*, Emma Seaver
Franklin County (8-6) – Brooke Stang, Kensee Ferman, Michaela Ferman*
Rushville (6-8) – Kara Chandler*, Grace Muir
Greensburg (5-9) – Carlee Adams, Allison Ripperger
Lawrenceburg (4-10) – Ava Hall
Batesville (0-14) – Emma Belter
Coach of the Year: Steve Ruble (Connersville)