Conference champion Batesville had the most all-conference selections with five.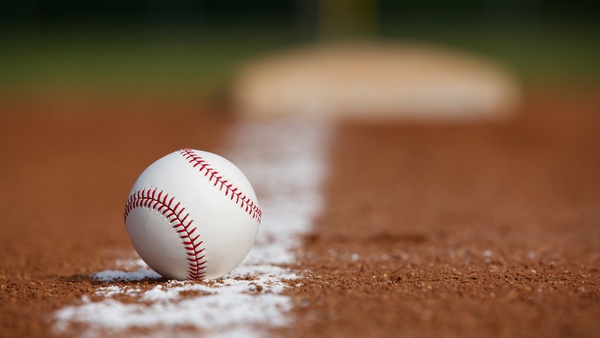 Shutterstock photo.
(Batesville, Ind.) - Twenty-two baseball players have earned their way onto the EIAC All-Conference Team.
The all-conference team is highlighted by five Batesville Bulldogs. Jack Grunkmeyer, Zach Wade, Max Baumer, Charlie Schebler, and Travis Lecher helped lead their team to the conference championship with a 13-1 record.
East Central and South Dearborn placed second and third in the conference, respectively.
Trojans' third baseman and outfielder Brayden Rouse and Knights' pitcher, first baseman and outfielder Reese Willoughby were named EIAC Co-MVPs.
Rouse led the conference in hitting with a .564 average (22-39). He also knocked in 16 runs and scored 14 times in 14 conference games. Rouse was joined on the all-conference team by fellow Trojans Sam Bond, Daniel Brayton, and Sam Huston.
Willoughby, a now three-time EIAC all-conference selection, was one of the conference's top pitchers, going 5-1 with a 1.24 ERA in 34 innings pitched. He also hit .364 at the plate. Other Knights selected for the all-conference team were Ryan Willoughby and Dylan Wynn.
Lawrenceburg had two all-conference selections in Drew Lanning and Kyle Heeney. Lanning led the conference in strikeouts with 89 in 42.2 innings.
The full 2022 EIAC Baseball All-Conference Team is listed below.
*Donates previous All-Conference Selections
Batesville (13-1) - Jack Grunkmeyer*, Zach Wade, Max Baumer, Charlie Schebler, Travis Lecher
East Central (12-2) - Brayden Rouse, Sam Bond*, Daniel Brayton, Sam Huston*
South Dearborn (10-4) - Reese Willoughby**, Ryan Willoughby, Dylan Wynn
Franklin County (6-8) - Adam Daugherty, Brant Ertel*, Xander Rodrigues
Connersville (5-9) - Chance Bentley*, Gavin Pearson
Lawrenceburg (4-10) - Drew Lanning, Kyle Heeney
Rushville (4-10) - Adam Sizemore*, Bryce Berkemeier
Greensburg (2-12) - Grayson Newhart
Coach of the Year: Justin Tucker (Batesville)