Fox was magnificent in the Lady Trojans season opening win against Heritage Christian.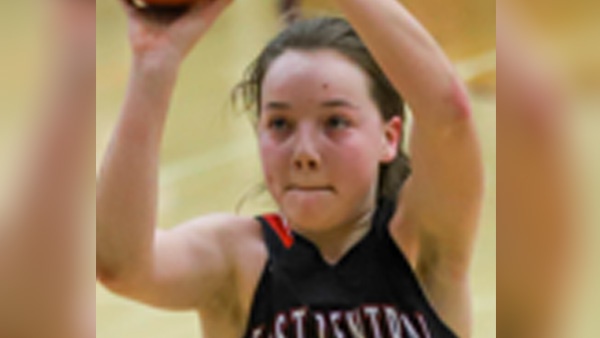 Photo via @EastCentralGBB.
(St. Leon, Ind.) – Hope Fox was awesome in East Central's season opening win against Heritage Christian.
So much so, that the junior was chosen as the first District 3 IBCA/Franciscan Health Player of the Week for the 2020-21 season.
Fox scored a career-high 29 points on 11-of-15 shooting from the field. She also posted seven rebounds, two assists and had a steal as the Lady Trojans defeated seven-time State Champion Heritage Christian by a score of 73-51.
East Central picked up their second win of the season on Tuesday night, defeating Franklin County 84-45. Fox had another tremendous performance with 22 points, 8 steals, 5 rebounds and 2 assists.
This year marks the 13th season for the Indiana Basketball Coaches Association Player of the Week program.