Boys basketball head coach David Disbro joined Eagle Country 99.3 this week to preview the upcoming season.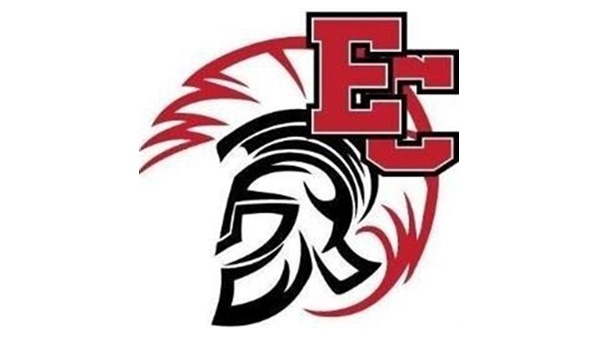 (St. Leon, Ind.) – After facing plenty of adversity to begin the season, East Central Trojans head coach David Disbro is hopeful that talent and depth will lead to another successful season in St. Leon.
The Trojans boys basketball team held their first official practice on November 9. At that time, 10 kids were on quarantine, which made it difficult to hold tryouts all at one time.
Couple that with a torn ACL for star guard A.J. Messmore, and its been a tough start to the season for East Central.
Still, there is belief that the Trojans will be healthy and full of depth ahead of their first game against Milan, and throughout the season.
"With all the quarantines that we have going on right now, with us being able to practice as much as we have, we don't think as of right now, knock on wood, that anybody who is quarantined won't have enough practices in and won't be able to play in that Milan game," said Coach Disbro.
HEAR DOUBLE T'S FULL INTERVIEW WITH HEAD COACH DAVID DISBRO IN THE AUDIO PLAYER BELOW
The big names returning for the Trojans are seniors Logan Rohrbacher and Luke Collinsworth. Both averaged over 16 points per game a season ago. Collinsworth was the team's leading rebounder at 8.8 per game, while Rohrbacher led the team in assists at 5.5 per contest. Senior John Hotel is also back, he started and played over 24 minutes a game last year.
The two big loses are Trevor Becker to graduation and A.J. Messmore with a season-ending injury.
"Losing Trevor, we knew that was going to hurt. But we thought with A.J., Luke, Bach, and Hotel all coming back you know you're talking about almost 45 points per game, a lot of experience. Losing A.J. definitely hurts. He is a guy that could do a lot of things and he did some things on a basketball floor that we don't have a lot of other guys that can do," said Disbro.
Coach Disbro added that he has been impressed with the competition, the dedication, and how much better his players have gotten in the offseason.
Aiden Knecht, Devin Gaines, and Reid Cleary all played a lot of varsity minutes last season. Fellow seniors D.J. Stroud and J.J. Stenger, elected not to play last year, but have come back this year and look really good, according to Disbro.
Jadyn Dennis, Casey McQueen, Ryan Sehlhorst, and Cooper Hoog are expected to round out the varsity roster.
"We like our numbers and we like the competition that is going on. We think there are a lot of guys out there playing that can contribute this year to our varsity basketball team," said Disbro.
Last season, the Trojans had one of the most successful year's of Coach Disbro's tenure, going 17-9. East Central would make a run to the sectional championship, where they lost to then undefeated and #1 ranked Bloomington South.
The path to a conference championship will be tough as Disbro described the EIAC as "really good this year," but the ultimate goal is to win a sectional championship.
"We really want to get back there to that championship game and see what happens," said Disbro.
The key to success is buying in to the system and coming together as a team.
"More so than ever, with this group and this bunch, there is so much depth, there's so many kids that have different skill sets. If we can get them to buy in, if we can get them to show us why we need to keep them on the court, why they need to be on the court and if they really try to do what we're asking them to do, I think with all the kids we have, we can be really good," said Disbro.
East Central will tip-off the 2020-21 season on December 4 when they host the Milan Indians.