In case you were wondering, Drue is one of the best punters in college football.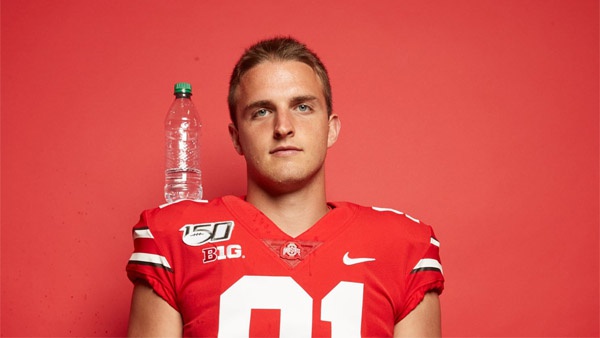 When Drue Chrisman isn't punting footballs, he can usually be found flipping bottles. Photo via @DChrisman91.
(Lawrenceburg, Ind.) - Ohio State's football team may not punt a whole lot this year, but when they do they know they have one of the nation's best at that position.
Lawrenceburg native and former St. Lawrence School graduate Drue Chrisman was named the Big Ten Special Teams Player of the Week for his performance against the Cincinnati Bearcats on September 7.
Chrisman downed two of his three punts inside the Bearcats 10-yard line and netted zero return yards from the opposition.
This past Saturday against Indiana, Chrisman punted three times, averaging 44 yards a kick.
Ohio State (3-0) is currently ranked sixth in the nation. They will play Miami (Oh.) this Saturday at 3:30 in Columbus.