Playing pro ball is a dream come true for the former Batesville Bulldogs star.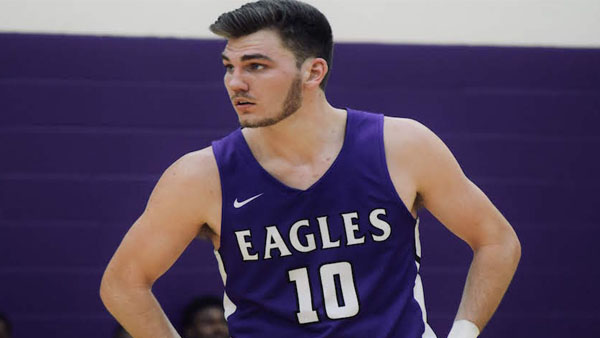 (Cincinnati, Oh.) – For most, becoming a professional athlete is just a dream but for one Batesville native, it has become reality.
Former Cincinnati Christian University and Batesville High School basketball star Blake Walsman recently signed his first professional contract to play in Iceland for Club Hurunamenn.
"This was a dream of mine since as long as I can remember, but I never thought it would actually become a reality," said Walsman. "I am beyond blessed and grateful for this opportunity. I am ready to get to work and contribute in any way I can for my team."
If Walsman's pro career turns out like his collegiate career, he will do much more than just contribute.
During his four years at CCU, Walsman was an NAIA All-American and became the Eagles all-time leading scorer and rebounder.