Some will compete at the state finals, while others are inching closer to the opportunity.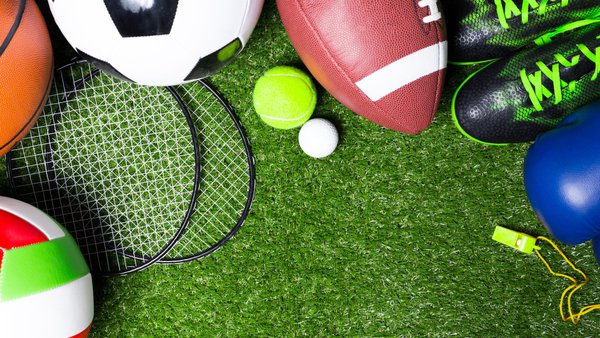 (Undated) – A big weekend lies ahead for several area student-athletes.
State tournaments in softball, baseball, tennis, and track & field roll on Friday and Saturday.
The IHSAA Boys Track & Field State Meet takes place on Friday. Local qualifiers include:
Hunter Tschaenn, Franklin County, 100 Meter Dash
Ben Moster, Batesville, 1600 Meter Run
James Kuisel, Batesville, 400 Meter Dash
Nathan Griffin, East Central, 300 Meter Hurdles
William Gunter, Batesville, High Jump
Jacob Schatzle, Franklin County, Long Jump
Leo Maxwell, East Central, Discus and Shot Put
Peyton Cavins, Milan, 400 Meter Dash
The IHSAA Girls Track & Field State Meet will follow on Saturday, June 5. East Central's Rachel Campell, Jorjia Ferguson, Anna Graf, and Ellie Lengerich will compete in the 4x400 Meter Relay. Lengerich will also try for a state championship in the long and high jump, and the 800 Meter Run.
Jac-Cen-Del's Cloey Simon will compete in the 300 Meter Hurdles.
In tennis, the IHSAA Singles Regional round takes place on Saturday. East Central's Heidi Kane (#1 Singles, 22-0) will compete at the Fishers Regional. Kane received a bye into the championship and will face either Jordyn Pax (Plainfield) or Noelle Compton (Heritage Christian) during the 2:00 p.m. afternoon session.
And four area teams are still alive in either softball or baseball.
At the softball semi-state, South Ripley will play Sullivan at 1:00 p.m. Saturday at Forest Park High School. The Lady Raiders captured their first regional championship in school history on Tuesday with an 11-1 win over Mitchell. If they can get past Sullivan, the Lady Raiders would play Union County of South Vermillion for a chance to go to the state championship.
In Class 3A, Batesville's baseball team (#6 in 3A) will travel to Southridge on Saturday to play Evansville Memorial in the first round of regional play. First-pitch is scheduled for 1:00 p.m. The winner plays #4 Silver Creek or #9 Southridge in the regional final.
South Ripley will take on Providence at the Evansville Mater Dei Regional. The Raiders get the early game at 10:00 a.m. The other side of the bracket features Linton-Stockton and North Posey.
Lastly, Oldenburg Academy will vie for a regional title in Class 1A. The Twisters (#7 in Class 1A) will play Traders Point Christian at Morristown on Saturday, starting at noon. The winner will play either Shakamak or #1 Southwestern (Shelbyville).