Outdoor summer activities are right around the corner.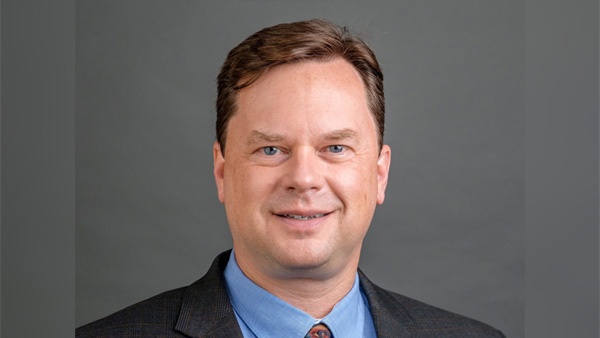 Dr. Todd Grime. File photo.
As the weather warms and you gear up to enjoy traditional outdoor activities, be sure you are prepared. Whether playing a sport, boating, waterskiing or swimming with family and friends, the experts at Beacon Orthopaedics & Sports Medicine always want to encourage safety when you're playing outdoors. Even if you are just a spectator, here are some tips to remember:
Make sure everyone near the water or in the boat knows how to swim. Contact your local community pool or the Red Cross to find and sign up for lessons. It's never too late to learn.

Wear a lifejacket whenever you're on a boat.

Use SPF sunscreen when at the pool or outdoors playing a sport or watching from the bleachers.

Stretch properly before you serve a pickleball or grab the tow rope. You may remember how to play, but your body has been resting for a long time! Easing back into this season will make it more fun. And you won't get hurt.
"So many injuries can be avoided if we'd only prepare properly," said Dr. Todd Grime from Beacon Orthopaedics & Sports Medicine. "Stretching and warming up properly will not only help you perform better, but it may even keep you from injuring yourself."
For example, the shoulder is a ball-and-socket joint that can be damaged. The shoulder girdle keeps the shoulder in place, using a fibrocartilage buffer called the labrum and several ligaments. Basically, the labrum helps keep the shoulder from slipping out of its joint. The surrounding ligaments also help keep the shoulder in joint. So doing your best to strengthen the shoulder will help it work as intended.
Dr. Grime describes that although swimming laps is a great way to exercise, using proper form -- employing those muscles in the right way -- is important. After swimming, some of his patients reported they experienced a sort of shoulder "instability" or "looseness." They were diagnosed with a torn labrum.
Injury and wear may cause the labrum to tear, increasing the risk for shoulder looseness and dislocation. Whether from sudden dislocation (falling on an outstretched arm) or repetitive strain (overuse), that torn labrum is simply not able to keep the shoulder in the socket, thus causing the "looseness" sensation and actual instability. Stretch and strengthen the shoulder (and your knees and elbows too!) as you make your way back onto the field or into the pool, this summer.
If you feel that sensation in your shoulder or any of your joints, it is best to see a physician immediately. A physical examination, an x-ray or an MRI may be needed. It may also require a minimally invasive procedure called arthroscopy (sometimes called "arthroscopic surgery"). "It doesn't matter if you're an athlete or a weekend warrior who just took an odd fall," said Dr. Grime, "seeing a sports medicine physician for this kind of diagnosis, procedure and therapy is the right thing to do."
Beacon Orthopaedics treats patients of all ages for various injuries and ailments. You can always schedule a diagnostic appointment at any one of the area Beacon locations. And if you get injured, you can readily go to one of their Saturday morning injury clinics, or urgent care facilities throughout the area. Go to www.beaconortho.com or call 513-354-3700 to find a nearby Beacon location or to schedule an appointment.