The latest Q&A features Ryan Knigga, Athletic Director and Head Football Coach at Lawrenceburg HS.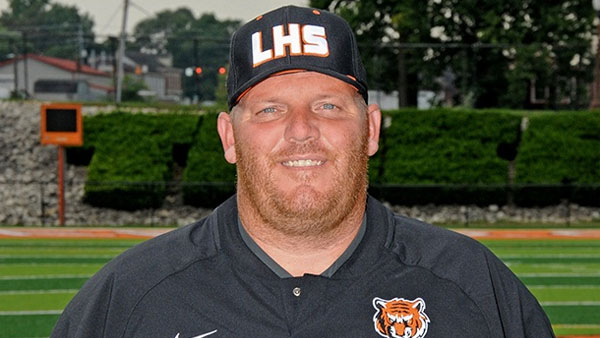 Having strong local partners matters. Knowing the right people to get your questions answered and your injuries treated is critical to success. Beacon Orthopaedics & Sports Medicine has partnered with many local high schools throughout greater Cincinnati (including southeastern Indiana). Those successful partnerships are really valuable especially for parents, teachers, administrators, students and student athletes.
Beacon took this opportunity to hear from some local high school athletic directors to learn firsthand how its partnership helps the schools and their athletes. This is the last installment in that series of conversations. We are talking to Ryan Knigga, Head Football Coach and the new Athletic Director from Lawrenceburg High School. Here is just some of that conversation.
Beacon: What is your history with -- and current role at – Lawrenceburg High School?
Knigga: I graduated from LHS. I was proud to be named to the LHS Athletic Hall of Fame and chosen as an All-State football player. While in high school, I also played baseball and basketball. That experience was a great foundation for my work now as an adult. I love working with these student athletes and my time on this field helps me do that work better. I have been the head varsity football coach at Lawrenceburg for eleven years. And this season is my first time as both head coach and athletic director. I am very excited for this opportunity.
Beacon: Given your experience, how would you describe the relationship LHS has with Beacon Orthopaedics & Sports Medicine?
Knigga: We have maintained a very positive relationship with Beacon Orthopaedics since 2013. Dr. David Argo and Amanda Harper have been extremely generous with their time for our athletes and are flexible to work with us in scheduling athletes for appointments. Beacon has also provided us with two amazing athletic trainers in Brandie Gausling, head trainer, and Jordan Thomas, assistant trainer.
Beacon: You mentioned your Beacon athletic trainers. Besides providing care around practice and games, what else does having that professional give Lawrenceburg athletics?
Knigga: The most important aspect of our partnership is that our students receive first-class medical care from Beacon. In addition to that, they provide us with medical tents to be used on the sidelines. Beacon also works with us to get all our athletic physicals scheduled in a timely manner.
Beyond successful partnerships with local high school athletic programs like Lawrenceburg High School, Beacon Orthopaedics treats patients of all ages for various injuries and ailments. If you or someone you love is experiencing pain (whether from a sports injury or just usual exertion), you can always schedule a diagnostic appointment at Beacon West, Lawrenceburg and Batesville, or come to one of their Saturday morning injury clinics, or urgent care at Erlanger and Summit Woods.
Go to www.beaconortho.com or call 513-354-3700 for an appointment. All 15 Beacon locations are seeing patients.