Bryan Hoeing currently plays in the Miami Marlins organization.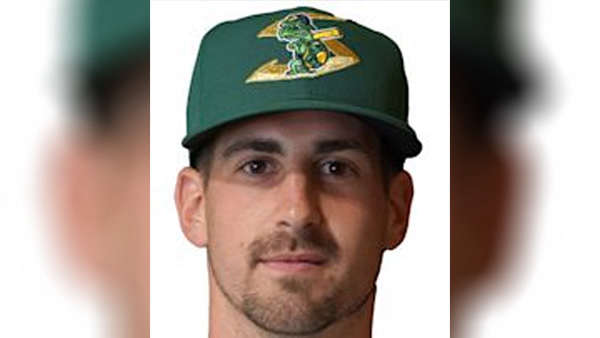 Bryan Hoeing of the Beloit Snappers.
(Batesville, Ind.) - A former Batesville Bulldog baseball star recently turned in one of his best starts as a professional pitcher.
Bryan Hoeing, of the Beloit Snappers, has been named the MiLB High-A Central Pitcher of the Week for August 23-29.
Hoeing tossed 7.0 innings in a no-decision against Cedar Rapids on August 27. He gave up three hits, one run, while striking out 10. Hoeing has made 19 starts at High-A.
He is 5-6 with a team low 5.16 ERA. He also leads the Snappers with a 1.30 WHIP.
Hoeing was drafted by the Miami Marlins in the 7th round of the 2019 Draft.
RELATED STORIES
Former Batesville Star Hoeing Drafted By Marlins