The 3.1-mile race takes off down the Dearborn Trail Saturday, August 3.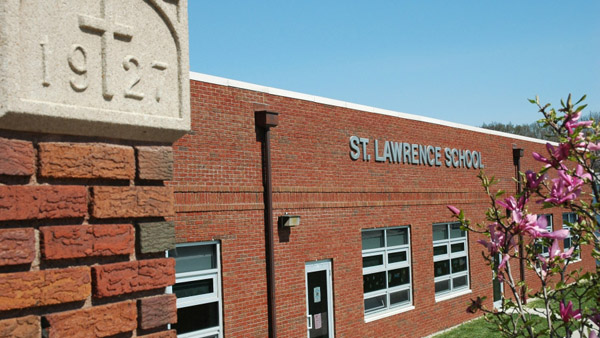 File photo
(Lawrenceburg, Ind.) – If you run in 5K races, you likely acknowledge the importance of being in shape.
You can help young people get their lesson in physical fitness by participating in a race on the Dearborn Trail this Saturday, August 3. The Panther Prowl 5K will fund new equipment for the St. Lawrence School physical education program.
It is being organized by the school's PE teacher, Bryan Wagner.
Wagner is a pretty good runner himself. The Hidden Valley resident placed second in the 4-Way Challenge at the 2019 Cincinnati Flying Pig Marathon, meaning he had the second-best combined times in the full marathon as well as the one-mile, 5K and 10K races last May.
"It's our first year holding a 5K. It just made sense with me being a runner, (our priest) Father Ben being a runner, and me needing some new PE equipment, so it has been in the works for a little while now," says Wagner.
LISTEN TO EAGLE COUNTRY 99.3'S INTERVIEW WITH BRYAN WAGNER.
The race will begin at the Lawrenceburg levee clock tower at the end of Walnut Street, with the runners leaving the starting line at 8:00 a.m. Online pre-registration is available for $22 per person at https://runsignup.com/Race/IN/Lawrenceburg/StLPantherProwl5K?fbclid=IwAR19LVQF3nCDF3Fk_cghlIvKMimm-7J_SlptQldDWfw0oJ7QHe-tZ8lPwFI. Race day in-person sign-ups for $25 will open at 7:00 a.m.
"It's going to be an out-and-back using the Dearborn Trail with a timing company, medals, overall trophies, lots of refreshments and snacks afterward," says Wagner.
Proceeds from the race will help Wagner bring new programming to St. Lawrence School's physical education classes, including yoga and CrossFit-type workouts
"I honestly don't know what's tougher: training for a race or putting on a race," Wagner chuckles.
Eagle Country 99.3 is a proud sponsor of the race.
RELATED STORIES:
AUDIO: Lawrenceburg Runner Second In Flying Pig 4-Way Challenge