Through the years, the IBCA has awarded more than $740,000 in scholarships to Indiana students.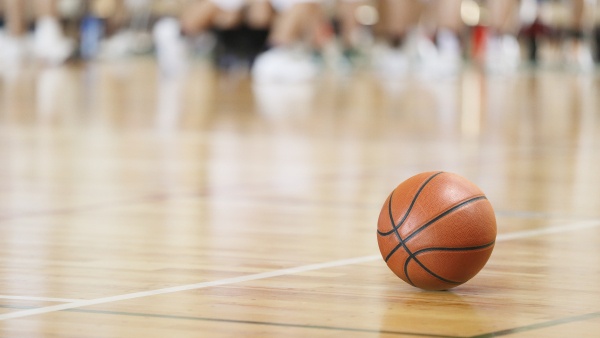 Shutterstock photo.
(Indianapolis, Ind.) – Five student-athletes from southeastern Indiana have been presented scholarship awards from the Indiana Basketball Coaches Association.
The statewide coaches group announced Wednesday the recipients of the Marion Crawley, Junior Mannies, and Pat Aikman Scholarships.
Locally, Reid Cleary (East Central), Anna Hubbard (Jac-Cen-Del), Aidan Knecht (East Central), and Cody Samples (South Ripley) were among 16 Crawley Scholarship award winners.
Lawrenceburg's Reece Denning received the Pat Aikman Scholarship.
Criteria for the scholarships include achievement in basketball, achievement in academics, participation in extracurricular activities and service to one's school and community.
Each student-athlete will receive $500 towards their post-secondary education.
"I would like to congratulate you for being selected as a recipient," IBCA executive director Steve Witty wrote in informing winners of the various selections. "... Thank you for your contributions to Indiana high school basketball, and best of luck as you move on to the college of your choice."
A full list of 2021 IBCA Scholarship winners can be seen below.
JUNIOR MANNIES AWARDS (1)
Student, School, Coach, Role
Alana Cook, Columbus North, Pat McKee, manager
MARION CRAWLEY AWARDS (16)
Student, School, Coach, Role
Sierra Benge, Plainfield, Curt Benge, player
Mason Brooks, North Putnam, Vince Brooks, player
Reid Cleary, East Central, David Disbro, player
Marcus Davidson, Fort Wayne Blackhawk Christian, Marc Davidson, player
Michael Howard, Shenandoah, David McCollough, player
Anna Hubbard, Jac-Cen-Del, Scott Smith, player
Gracy Key, Princeton Community, Brittany Maners, player
Bryce Klein, Blue River Valley, Brian Klein, player
Aidan Knecht, East Central, David Disbro, player
Luke Lacey, Brownsburg, Steve Lynch, player
Mya McClure, Adams Central, Doug Curtis, player
Cody Samples, South Ripley, Tyler Theising, player
Bobby Sanders, Gary West Side, Christopher Buggs, player
Blake Stevens, Hamilton Heights, Chad Ballenger, player
Jacob Thomas, Cowan, Aaron Groves, player
Madison White, Columbus North, Pat McKee, player
PAT AIKMAN AWARDS (3)
Student, School, Coach, Role
Reece Denning, Lawrenceburg, Brad Cutter, player
Tyson Johhson, Lewis Cass, Kyle Johnson, player
Kaden McCollough, Shenandoah, David McCollough, player