Kystie Phillips shot a man who was overpowering an Indiana Conservation Officer in front of her home in 2017. She is facing a civil lawsuit from the deceased man's family.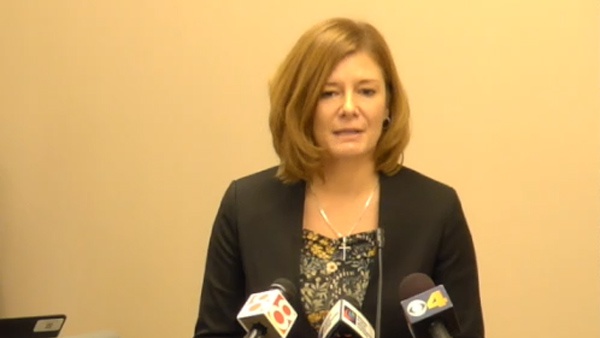 Kystie Phillips testified to the House Judiciary Committee on Monday, January 28. Photo via www.in.gov.
(Indianapolis, Ind.) – An Ohio County woman facing a wrongful death lawsuit for fatally shooting a drugged-up man as he attacked a police officer is asking Indiana lawmakers to enact new legal protections for people in her situation.
Kystie Phillips, formerly Jaehnen, saw an Indiana Conservation Officer being attacked by 25-year-old Justin Holland just outside her home on State Road 56 in February 2017. Phillips came out of her home with her own gun and shot Holland in the shoulder to end the struggle.
Holland later died at the hospital.
The Dearborn-Ohio County prosecutor declined to charge Phillips for the shooting. Holland was determined to be high on meth, marijuana, and other drugs when he resisted arrest. The conservation officer said Holland was trying to reach for his gun as they wrestled on the ground.
Phillips felt she was protected under Indiana's self-defense law. However, Holland's mother, father, and sister – Laura, Eric and Samantha Holland – filed a wrongful death lawsuit against her last April.
State Rep. Jim Lucas (R-Seymour) caught word of Phillips' plight. He has filed House Bill 1284, which seeks to provide immunity for a justified use of force. It would also require plaintiffs suing defendants in such situations to pay their legal costs if a court finds the use of force was justified.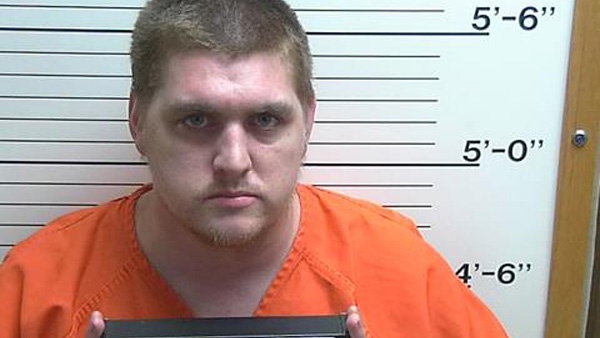 Justin Holland was shot and killed by Kystie Phillips as he fought with an Indiana Conservation Officer in Ohio County on February 20, 2017. His family has filed a wrongful death lawsuit. Photo by Dearborn County Sheriff's Department.
The bill received a hearing in the House Judiciary Committee on Monday. Phillips told the panel of lawmakers about her experience and pleaded that they advance the legislation.
"In my mind, what would happen if I was put in the same situation again? What would I do then? Would I let the pain and hardship it has caused get in the way of me stepping up again? I hope not, but in the aftermath of this event, it has torn my family limb from limb," Phillips said tearfully.
Although a GoFundMe campaign started by the Laughery Valley FOP has raised more than $91,000 for Phillips legal defense, she is still facing uncertainty about the cost of her actions to save a law enforcement officer's life.
Phillips said without the FOP's financial support, she could not defend herself. The single mother still has worries about losing the home she and her two daughters live in.
She believes the conservation officer has a family he went home to that day because of her actions.
"Police have to know that a person watching an event like this is not going to hesitate solely because of the legal ramifications that they fear. People like me need to know that their life isn't going to be forever broken because they choose to help," said Phillips.
The National Rifle Association is also a supporter of the bill.
HB 1284 is not without opponents. Moms Demand Action volunteer Alexa Griffith voiced her fears that the "dangerous" bill would make gun violence more likely and encourage armed vigilantism.
"It seems reasonable to me that civilians and everyday citizens, like you and me, who are not necessarily trained in the use of firearms, or how to decide who to shoot or under what circumstances under duress, or even necessarily know what crimes are a felony, should not be emboldened to shoot first and ask questions later," she said.
Indianapolis attorney Scott Severns said such an expansion of Indiana's "Stand Your Ground" law goes too far.
"It all hinges on what that shooter believes is the situation," he said. "If that belief is wrong, it can be dead wrong, and yet if it is later found that the belief was reasonable at the time, the person is granted complete immunity."
Lucas came to the defense of his bill. He said it protects innocent victims like Kystie Phillips, but doesn't take away the rights of somebody to have their day in court.
"This isn't going to turn Indiana into the Wild West or anything like that, and I want to make that crystal clear," said Lucas.
The committee did not hold a vote on HB 1284 on Monday. Committee chairman State Rep. Jerry Torr (R-Carmel) suggested amendments be made to the legislation before the panel votes.
RELATED STORIES:
Attacker's Family Files Wrongful Death Lawsuit Against Woman Who Saved Conservation Officer