I-74's westbound lanes between Sunman and Batesville will completely close Friday night.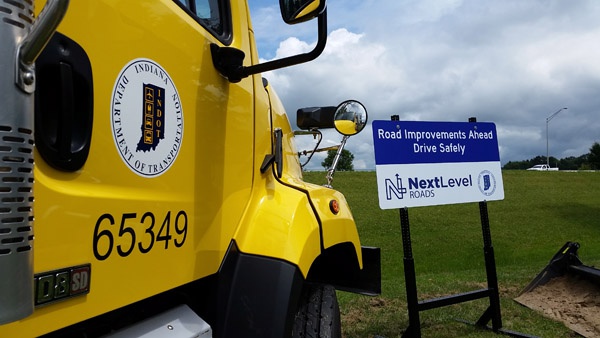 File photo.
(Batesville, Ind.) - The Indiana Department of Transportation will close westbound Interstate 74 this Friday night between the Sunman/Penntown Exit 156 and the Batesville Exit 149. This includes the westbound entrance ramp at State Road 101.
Starting at 9 p.m., all westbound I-74 traffic at Exit 156/S.R. 101 will be routed to westbound S.R. 46—returning to I-74 at Batesville/S.R. 229. INDOT officials expect restrictions to be lifted by 1 a.m.
Eastbound I-74 traffic and exit access at Batesville will be unaffected.
Replacement of a section of seriously damaged guardrail necessitates closure of the section of single-lane westbound I-74. Westbound traffic within the ongoing construction zone between Batesville and New Point/Exit 143 will not be impacted.
Milestone is Indiana's prime contractor for the $61 million pavement replacement/added travel lanes Next Level project rebuilding 12.8 miles of I-74 in Decatur, Franklin and Ripley Counties. All traffic has been shifted to single lanes in each direction on the north side of the roadway while the south side is being constructed.
Motorists can learn about highway work zones and other traffic alerts at indot.carsprogram.org, 1-800-261-ROAD (7623) or 511 from a mobile phone. For highway information, monitor social media sites: www.Facebook.com/INDOTSoutheast and Twitter @INDOTSoutheast. Subscribe to receive text and email alerts at https://public.govdelivery.com/accounts/INDOT/subscriber/new.