The suspect seemed to know his way around a cash register.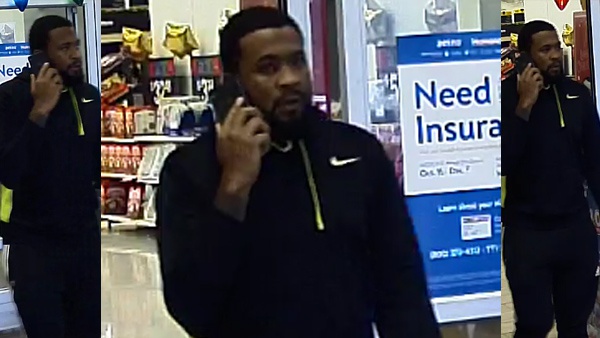 Photos provided.
(Aurora, Ind.) - Aurora Police are trying to identify a thief who decided to operate a cash register on his own at the local Walmart Supercenter.
The theft happened Friday, November 16 when a man went to the jewelry department and began operating an unmanned register while the jewelry associate was away. The man was able to put information into the key pad and open the register drawer.
"Once the drawer was opened the subject removed a row of cash money and place the money into his pocket before closing the drawer back," said Aurora Police Department Sgt. Shane Slack.
And the thief didn't stop there. Upon watching the surveillance video, authorities saw the subject place two gift cards on the counter near the cash register drawer, put information into the key pad, and then scan the cards before removing the printed receipts.
The suspect then exited the store as he appeared to be talking on a cell phone. He was last seen getting into a silver or gray passenger car.
Call Aurora Police at (812) 926-1101 if you can help ID the thief.