The family-friendly event promises to be fun for all ages.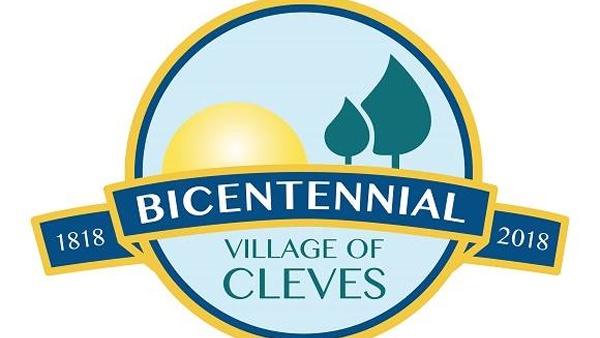 (Cleves, Oh.) – The Village of Cleves is ready to celebrate 200 years of existence with a day-long community event.
The Cleves Bicentennial Celebration takes place Saturday, July 14 at Cleves Community Park.
Festivities will begin at 7:30 a.m. with the 2C5K Run and Walk, which will start and end at the Three Rivers School campus.
A Bicentennial Parade down Miami Avenue will follow at 10:00. Then, more than 100 vehicles have already registered for the Cruisin' Car Show at 11:00.
Kevin Burns, a city councilman, who helped organize the event, told Eagle Country 99.3 Thursday that putting together the Bicentennial event has not been easy.
"It's a huge task, in fact our village hasn't done anything like this for a while," said Burns. "We're starting from scratch on a lot of these things, so it's been challenging to make all those contacts, get information on who's the best vendor for this and that, but we've ended up with a great team and great partners."
HEAR THE FULL INTERVIEW WITH KEVIN BURNS IN THE AUDIO PLAYER BELOW:
Other Bicentennial activities include:
3:00 p.m.: Beer and food sales start
3:00 p.m.: Northwest Longhunters Historical demonstrations
5:00 p.m.: "Battle of the Bicentennials" Softball game, Cheviot vs. Cleves
6:00 p.m.: Cornhole Tournament
8:00 p.m.: Beard Contest
Picnic games all day: kickball, softball, dodgeball, volleyball, water balloon toss
The day will be capped off at dawn with a firework display by RC Pyrotechnics.
Commemorative merchandise will be available for purchase all day Saturday, including a special "Clevesopoly" board game, wooden nickels, cookbooks and a historical program featuring the oral history of Cleves.
For more information, to volunteer or to register for Bicentennial events, visit www.cleves.org.