The tractor-trailer caught fire early Thursday morning near the Sunman exit.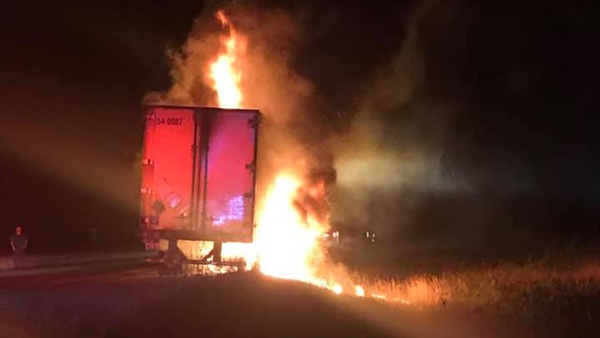 Photo by @ISPVersailles, Twitter.
(Sunman, Ind.) - A truck fire has I-74 Eastbound down to one lane at the Sunman exit Thursday morning.
The semi truck caught fire in the eastbound lanes near the Dearborn-Ripley County line. Indiana State Police were diverting traffic off of I-74 Eastbound at Sunman onto State Road 46, but one lane of the interstate opened at around 6;00 a.m.
It is unclear what the semi was hauling or if anybody was hurt in the fire.
The left lane of I-74 is now back open through the area. https://t.co/MEBzCZoFwz

— Sgt. Stephen Wheeles (@ISPVersailles) July 11, 2019