There could be hours of testimony before a Dearborn County judge pronounces the sentence.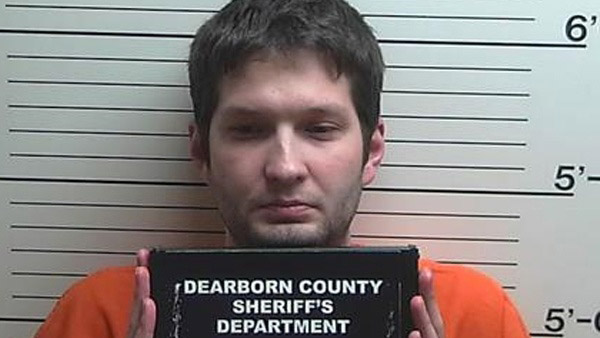 Bradley C. Back. Photo by Dearborn County Sheriff's Department.
(Lawrenceburg, Ind.) - A sentencing hearing will be held Friday for a man who had a homemade bomb go off in his own home.
Bradley Back, 31, was arrested in April of 2017 after the bomb detonated in his home on Ledgestone Drive in Bright. The bomb had been in a gift bag, leading prosecutors to believe the explosive may have been intended for Back's ex-girlfriend.
In August, Back entered a guilty plea to a charge of Possession of a Destructive Device or Explosive with Knowledge or Intent that it be Used to Kill (level 2 felony). A plea agreement could have Back sentenced to up to 15 years.
The sentencing hearing starts at 9:30 a.m. at the Dearborn County Courthouse.
Both prosecutors and Back's defense are expected to have people testify before the sentence is decided by Dearborn Superior Court I Judge Jonathan Cleary.
RELATED STORIES:
Guilty Plea Entered By Homemade Bomb Suspect
Judge Denies Change Of Venue, Prosecutor For Accused Bomb-Maker
Explosive Device Goes Off In Suspect's Own Home; May Have Been Targeting Others