The expansion is expected to create 92 well-paying jobs.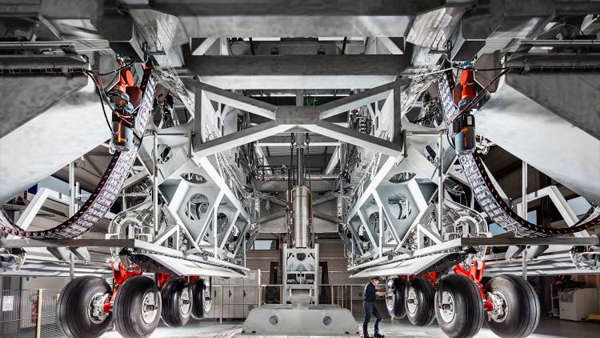 Photo by Safran.
(Boone County, Ky.) – A key contributor to Kentucky's aerospace manufacturing industry is expanding its Boone County facility.
Governor Andy Beshear announced this week that Safran Landing Systems Kentucky is planning to add 92 well-paying jobs as part of its expansion.
"The economic momentum Kentucky is seeing is a direct result of tremendous growth among our largest and most vital industries, and manufacturing and aerospace are at the center of that growth," said Gov. Beshear. "We continue to see quality companies like Safran Landing Systems expanding to meet growing customer demand, and that is a recipe for long-term success for our economy. I want to thank Safran Landing System's leadership for their belief in the commonwealth and look forward to their continued growth in our state."
Safran Landing Systems, located at 1 Carbon Way in Walton, produces and refurbishes advanced carbon composite brake disks and produces aluminum alloy wheels and brakes for large commercial and military aircraft.
The initial carbon site construction was completed in 1999 with wheel and brake construction following in 2007. In 2016, the company expanded again to increase the carbon capacity by 50 percent.
Safran Landing Systems has now invested in excess of $300 million in the Boone County site and employs 340 Kentucky workers.