The major fundraiser will take place on December 4.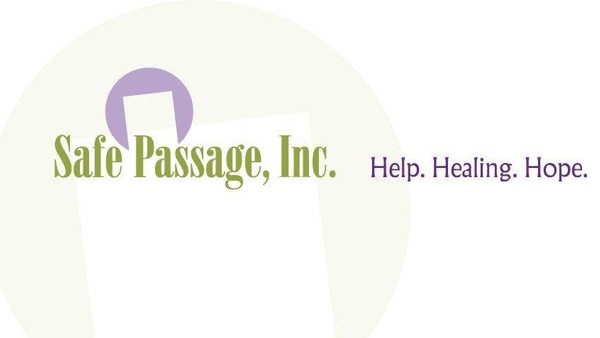 (Batesville, Ind.) - Safe Passage is building help, healing and hope for the future. The 9th annual "We Help. We Heal. We Hope." fundraiser for December 4 is sold out, thanks to the many "builders" within the six counties the domestic and sexual violence service support provider serves. This year's event theme is Building For Our Future.
This special event features a brunch, both a live and silent auction, raffles, Tree of Hope ornament donations, inspirational programming and 30+ beautifully decorated tables by various organizations. "It's a visual delight to see the creative ways groups express their holiday spirit or share their message about their organization," said Mary Mattingly, Community Outreach Director. "This is a great way to kick off the giving season!"
Ticketholders can bid in person at Walhill Farm via their digital device. Those who do not attend may still bid and donate with the online auction. Registration is free. There are over 80 items to bid on, from trips and sports tickets to holiday décor, private dinners and fun experiences. Go to the website at www.safepassageinc.org and click on the flyer for the link or type in https://safep2021hhh.ggo.bid. Scroll through the items and mark your favorites for when bidding opens on November 27. Online auction closes December 4 at noon and the online raffle closes at 10 a.m. that day.
In addition to the silent auction, there is a $5 raffle including a Top Golf package for 10, a Nambe alloy nativity scene, a stone accent table, winter wreath, two bourbon bottles and distillery tickets and beautiful home accessories. There's also the chance to win a rare Old Rip Van Winkle bourbon for $20. (Auction and Raffle winners will be notified via their digital device if they won and pick up can be arranged.)
Nearly 100 area businesses have supported Safe Passage by either decorating a table, donating auction/raffle items and gift certificates or by providing an annual sponsorship. There are also over 50 sponsors who committed financially to build the life-saving work of Safe Passage. Thank you to Major sponsors: Hillenbrand/ Batesville, Margaret Mary Health, Maxwell Construction, John A Hillenbrand Foundation, William A. and Martha H. Hillenbrand Foundation, and visionary sponsors Great Plains Communications, Agresta, Storms and O'Leary pc, and First Financial Bank.
As Jane Yorn, Executive Director, said, "A building project needs a strong foundation. For Safe Passage, that foundation takes many shapes; a clear vision and plan, capable and passionate team members, infrastructure to meet the many and varied needs associated with our services, and a community that pours support into our work. I am pleased to share with you that our foundation in ALL of these areas has never been stronger!" She added, "This would not be possible without your belief and investment in Safe Passage. Together we are working to save and transform lives while building for our future!"
All proceeds from the event go toward helping victims and their children of domestic or sexual violence. On average Safe Passage serves 1200 victims annually through the toll-free line, the shelter or outreach programming in Dearborn, Ripley, Franklin, Ohio, Switzerland and Jefferson Counties. Confidential help is available 24/7; for more information go to the website or call 877-733-1990.