Like other school districts in our area, the small school corporation is adding more school resource officers.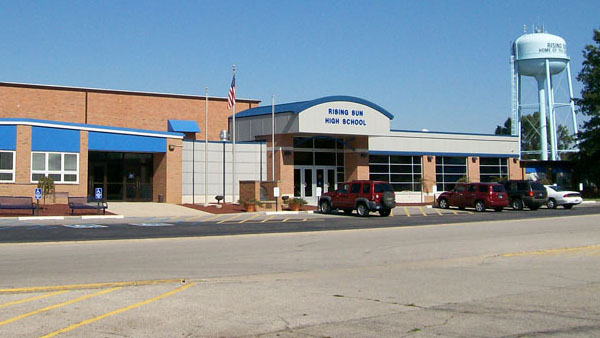 (Rising Sun, Ind.) – Rising Sun-Ohio County Schools are improving school security with more officers in school, technology, and facilities upgrades.
The two-building school corporation is joining other area school districts in adding more school resource officers. Superintendent Branden Roeder says that Rising Sun High School and Ohio County Elementary-Middle School will each be equipped with an SRO.
The program is a partnership between the district, Rising Sun Police Department, Ohio County Sheriff's Department, and a Secured School Grant from the Indiana Department of Homeland Security.
School staff will also utilize a new panic button app on their phones. School Guard gives teachers the ability to sound an alarm from their phone to instantly notify other School Guard app users and police officers. They will be notified where the panic button was hit and 911 will be called.
Exterior doors and windows throughout both schools will be fitted with bullet-resistant perforated glass film, Roeder says. The film will allow people inside to see outside, but not outsiders won't be able to see in.
Roeder has other news from the school district to share:
Preschool through 6th grade students have the opportunity to attend Summer Camp at OCEMS. Thanks to an $800,000 grant, this program is FREE to parents. Summer Camp will run five days a week from 7:00 a.m. to 5:00 p.m. At Summer Camp, kids will get to swim at the pool, go on weekly field trips to places like Krohn Conservatory, Greendale Cinemas, Cincinnati Reds games, etc., and many other fun activities. Limited bus transportation is available. Currently, 170 kids are enrolled.
Rising Sun and Highpoint Health have created a unique partnership for families. When a student visits our registered nurse, the student will have the opportunity to see the local doctor, Dr. Walcott via a Teledoc service. Students will now have the ability to see a doctor at school and have his or her prescription already called in before the parents pick up the child from school.
Starting in the 2018-2019 school year, the district will offer an online school option for grades Kindergarten through 12th grade. This option will be available for students that are being home schooled. The online school provides parents with an additional choice for schooling to fit their needs, Roeder says.
Rising Sun has partnered with Highpoint Health, Dr. Dooley from Greensburg Eye Care, and Walmart to provide glasses to qualifying students. This year, the district provided eye care for 8 students with four students being fitted for free glasses the same day. The hope is to increase the enrollment next school year.