Fire and sheriff's departments reported to the fire around 12:45 PM.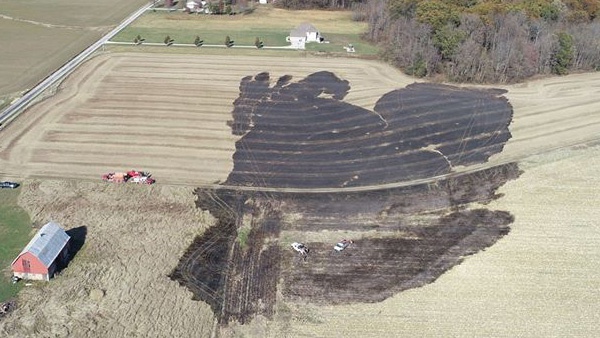 Photo by: Ripley County EMA.
(Versailles, Ind.) - Yesterday afternoon, November 10, around 12:45 PM, a control field fire turned uncontrolled.
Delaware, Milan, and Osgood Fire Departments and Ripley County Sheriff's Department responded to a fire on the 6000 N. block of County Road 400 E.
Versailles reported 18 MPH winds, at 12:50 PM, that were believed to contribute to this fire.
Ripley County EMA wants to remind the community that even though the burn ban has been lifted, with high winds it can still cause dangerous burning any material, especially agricultural material.
The reporting agencies showed up right in time to extinguish the fire. EMA says, "Had the fire made it into the woods to the Northeast, the fire would have been even harder to extinguish and may not have been able to be brought under control without the destruction of many more acres."