CodeRED lets county residents known when emergency situations are happening.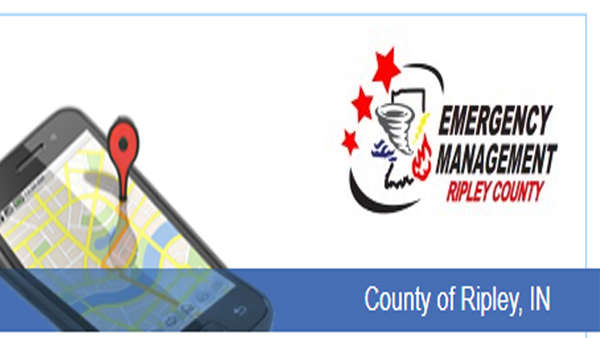 (Ripley County, Ind.) – A free community notification system is available in Ripley County.
CodeRED sends alerts concerning time-sensitive and/or emergency information straight to Ripley County residents. Examples of a CodeRED alert include evacuation notices, bio-terrorism alerts, boil water notices and missing child reports.
By creating an account, users can customize the types of notifications they receive. Notifications come via phone call, text message, email, and social media.
Ripley County Emergency Management Agency encourages the public to actively participate in emergency preparedness by remaining informed and by signing up for CodeRED.
To sign up, visit www.RipleyCounty.com and click on the CodeRED icon, or text RIPLEYCOALERTS to 99411 and download the CodeRED Mobile Alert app.