Ripley 200 is a project in honor of Ripley County's bicentennial.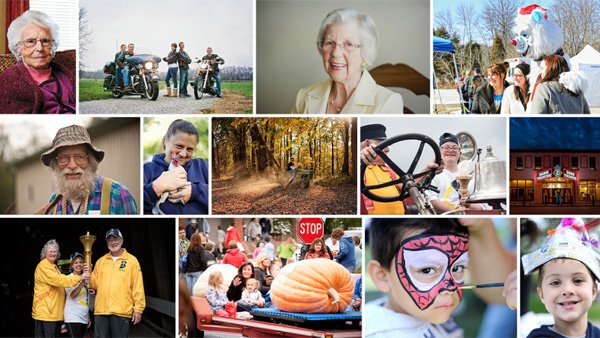 Ripley 200 photos by local photographer Anjali Fong.
(Ripley County, Ind.) - The process of creating the book Ripley 200 is coming to a close, and its creator, Anjali Fong - known by many as Fong - invites everyone to preorder the book because of its limited printing. The hardback book features Fong's professional photographs of 200 Ripley County, Indiana residents suggested by people in their communities. Also a part of the project is a short paragraph about those in the photographs.
Ripley 200 began as a Ripley County Bicentennial project, "to highlight residents-those who were born here or moved here from other states or countries," Fong explained, "I wanted to share a little about the rich heritage and diversity that is Ripley County, and introduce the everyday heroes within our communities. The book is an opportunity for us all to get to know each other better."
The book's anticipated release is the week of September 23, with an exhibit at the Voldico Insurance building in Osgood, where Fong's photography studio is located. More information will be provided before the show.
Anyone wishing to pre-order the limited edition book may do so before August 10, 2019. Order forms may be downloaded at the Ripley 200 Facebook page, or filled out at the Ripley County Tourism Bureau, 220 U.S. 50, Versailles, IN. Payment must be made at the time of the order, by cash, check, or money order. The price of the pre-order hardback book, Ripley 200 is $99.00 each, after which it will be sold at $129.00. Sales of the book will go toward its production.
Fong noted she has learned much about the people of the county through this project, has made many new friends, and is excited to share the stories she has heard. The professional photographer, who is from Malaysia, has lived with her husband, Asher, in Versailles for 10 years.