The grant will also allow for the dual credit/dual enrollment program, Ivy Tech 2.0, to continue.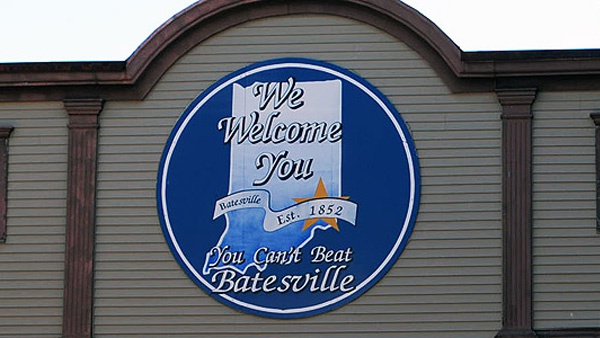 (Batesville, Ind.) - Batesville Community School Corporation in partnership with Ivy Tech and the City of Batesville is pleased to announce that Indiana Regional Economic Acceleration and Development Initiative (READI) funding will be used to support the continuation of the Ivy Tech Dual Credit and Dual Enrollment scholarship program, along with the construction of a new welding lab to be located on-site at Batesville High School.
The initial investment of $1 million will help create the next scholarship endowment and allow for the dual credit/dual enrollment program, Ivy Tech 2.0, to continue. With the support of the city, $500,000 has been awarded through READI funding, with the additional $500,000 to be secured by the Batesville Community School Corporation (BCSC).
Since its inception, BCSC has provided families and students with significant savings in college/certification tuition costs. In 2022, 80 seniors earned a degree and/or certifications that equates to over 2,892.5 credit hours through the dual credit/dual enrollment partnership. For this year, the Ivy Tech partnership has saved BCSC families over $890,890 in tuition costs.
The demand for certified welders in southeastern Indiana is strong. Over fifty new openings for welders, cutters, solderers, and brazers are available annually throughout the region with over 1,700 new openings per year in the state.
"The Batesville Redevelopment Commission is pleased to support Batesville Schools in their efforts to create a welding program for its students. One of the goals of the RDC is work-force development, and a welding program offered within Batesville High School will help fill a need for many of our local employers," said Bill Narwold, city of Batesville Redevelopment Commission President.
Ivy Tech Community College and Batesville Community School Corporation are partnering to create a high school welding program that upon completion participants will be prepared to meet the growing demand for these quality occupations, supporting regional businesses and creating opportunities for the expansion of manufacturing-related enterprises in the region.
Batesville School Superintendent, Paul Ketcham states, "The Batesville High School Industrial Lab will expand opportunities to earn Ivy Tech Industry Certifications and the Dual Credit Scholarships will amplify an already robust program for students to earn the Indiana College Core or Associates Degree from Ivy Tech. Our goal is for a diploma from BHS to have value; it should serve as currency for student success. A diploma from Batesville High School will allow students access to the economy the Monday after graduation. A conduit for higher education, skilled workforce, entrepreneurial skills, or enlistment in the armed forces."
Construction will begin soon with plans to begin accepting students in the program in the fall of 2023. The Batesville High School Industrial Lab will provide students with the opportunity to earn welding credentials that can lead to an Associate of Applied Science in Industrial Technology.