A baggage handler smelled something funny.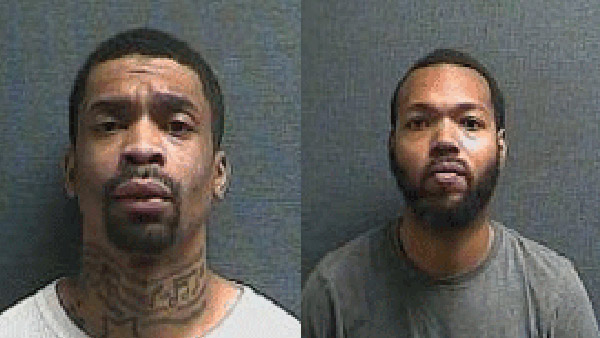 Cameron Morton (left) and Kenneth McLeod. Photos by Boone County Sheriff's Office.
(Hebron, Ky.) - Two men managed to sneak marijuana through bag check at a Las Vegas airport.
However, they were busted after landing at the Cincinnati-Northern Kentucky International Airport.
Police say Cameron Morton and Kenneth McLeod took a Frontier Airlines flight to CVG on Tuesday morning. A ground handler was removing their bag from the airplane when they caught a whiff of marijuana. A search of the bag revealed that it contained a large amount of marijuana.
Police monitored the bag at bag check and moved in when it was picked up by Morton and McLeod.
Morton was tazed as he struggled with officers during his arrest.
Both men face drug trafficking charges and were held at the Boone County Jail.