The original benefit date of April 18 was rescheduled due to COVID-19 restrictions.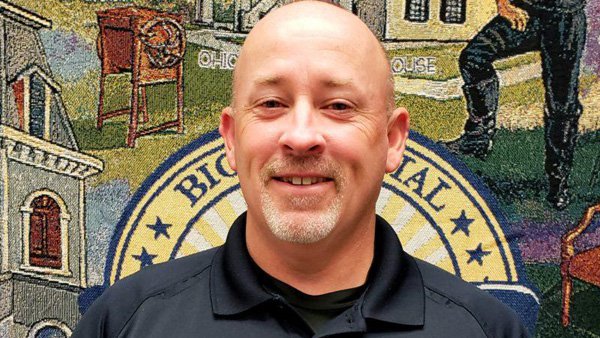 (Rising Sun, Ind.) - After a four month postponement, the Former Rising Sun Police Chief David Hewitt will be honored with an ATV benefit ride next month.
Hewitt was awarded inclusion to the National Law Enforcement Officers Memorial in Washington, D.C., which honors 21,183 law enforcement officers who have died in the line of duty.
The former police chief lost his life in a car crash in February of 2019. To honor his memory and to help send his family to our nation's capital, community members are being invited to participate in an ATV benefit ride that was originally scheduled this past April. The original date was cancelled due to COVID-19.
The ATV/Jeep benefit ride will now take place Saturday, August 1 at the Ohio County Fairgrounds in Rising Sun.
Registration will take place from 9:30 a.m. to noon. The ride will happen from 12:15 to 5:00 p.m..
Cost is $25 per unit and includes two meal tickets. It's $10 for an additional rider and meal ticket. Kids 12 and under may participate for free.
There will also be t-shirts and silent auction items up for sale.
All proceeds will assist Chief Hewitt's family with travel expenses to Washington, D.C.
For more information, contact Donna Taylor-Hewitt at 812-592-3323, Danielle McGee at 812-525-4671 or Kevin Armstrong at 812-584-0941.
RELATED STORIES:
ATV Benefit Ride To Honor David Hewitt Happens April 18
David Hewitt's Name To Be Added To Indiana Law Enforcement Memorial