Hewitt and three other fallen officers from around the state will be posthumously honored this week at the Statehouse in Indianapolis.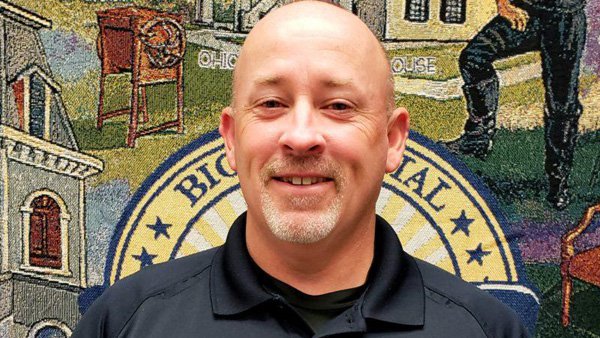 (Rising Sun, Ind.) – Former Rising Sun Police Chief David Hewitt is being posthumously honored by the Indiana Fraternal Order of Police.
The annual Indiana Law Enforcement Memorial Service takes place Thursday, September 19 at the Indiana Statehouse in downtown Indianapolis. The service starts at 7:00 p.m. and is open to the public.
Hewitt, who lost his life in a car crash in February, will be honored and added to the Indiana Law Enforcement and Firefighter's Memorial on the west side of the statehouse.
Three other fallen officers from around the state will also be honored.
Hewitt was hired on at the Rising Sun Police Department in 1998. He became police chief in 2004. He also served short stints with the Switzerland County Sheriff's Office, Dearborn County Sheriff's Department and Lawrenceburg Police Department.
RELATED STORIES: