The Indiana Department of Child Services removed the two young children from the home.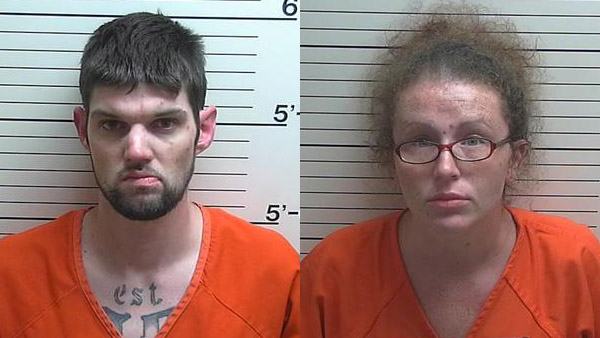 Nathaniel and Spenser Williamson. Photos by Dearborn County Sheriff's Department.
(Lawrenceburg, Ind.) - A Lawrenceburg couple are facing charges after their two children were found living in squalor.
Lawrenceburg Police and Indiana Department of Child Services case workers went to an apartment on Valley Drive on Sunday, July 15 to investigate allegations of drug abuse, according to a probable cause affidavit.
Inside, they found two children – ages one and two – in a crib and covered in feces. The children had allegedly been left in the crib all day, had rashes, and only bottles of spoiled milk and stale donuts to eat.
Other areas of the home were "in a complete disarray and dirty." The kitchen sink was full of dirty dishes, the rooms had clothes and other items laying everywhere, and a bedroom had a strong odor of urine.
Officers say both parents, Spenser Williamson and Nathaniel Williamson were home and exhibited signs of intoxication. They admitted to using methamphetamine that same day.
The Williamsons are each charged with two counts of felony Neglect of a Dependent (level 6 felony).
DCS removed the two young children from the home. Officers said they were going to be placed in foster care.